Place
Floral Library on the National Mall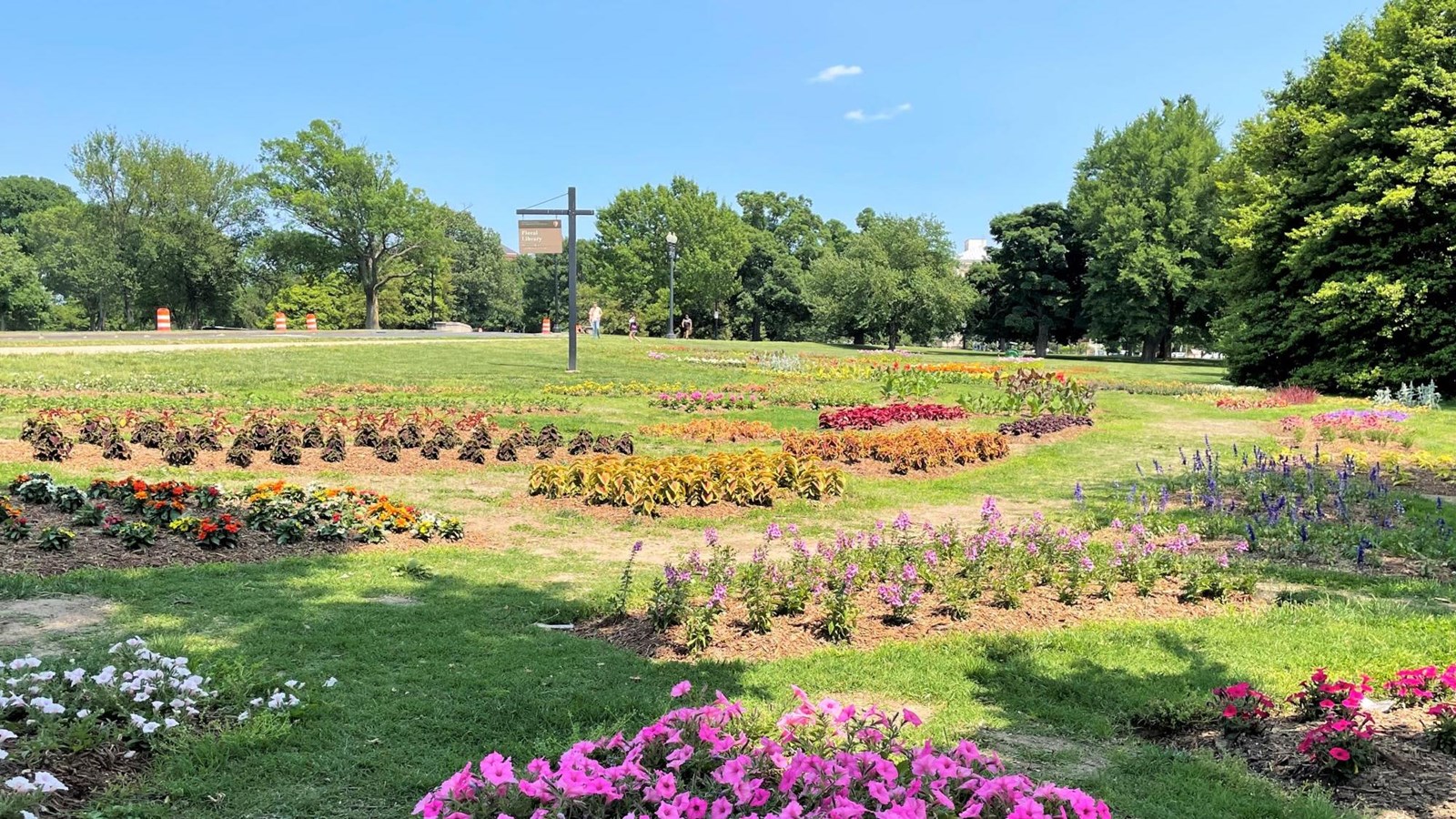 Also known as the Tulip Library, this small plot of beauty is tucked next to the Tidal Basin along Independence Avenue. With 93 beds - each with a different variety of bright blooms - the library features a variety of lovely flowers that are planted over months.

The flower beds are prepared by National Park Service gardeners in the fall, so they can be planted in the spring with tulip bulbs from Holland. Once the tulips have bloomed, the season progresses and the bulbs are removed, so our team can start preparing for the annuals. The display of annuals changes each summer. The final group is the planting of chrysanthemums in the fall before the tulip buds are prepared for the following spring.

The Floral Library was established in 1969, as a part of First Lady "Lady Bird" Johnson's Capital Beautification Project. The garden concept was based on putting "masses of flowers where masses pass." The goal was to make the National Mall more appealing and engaging. So now, when you see locals and tourists near the Floral Library with their picnics and photo shoots, you'll know the reasons why and all the work that goes into it. It is a location to be enjoyed, but please don't pick the flowers.
Last updated: May 23, 2023