Place
Dante Memorial Statue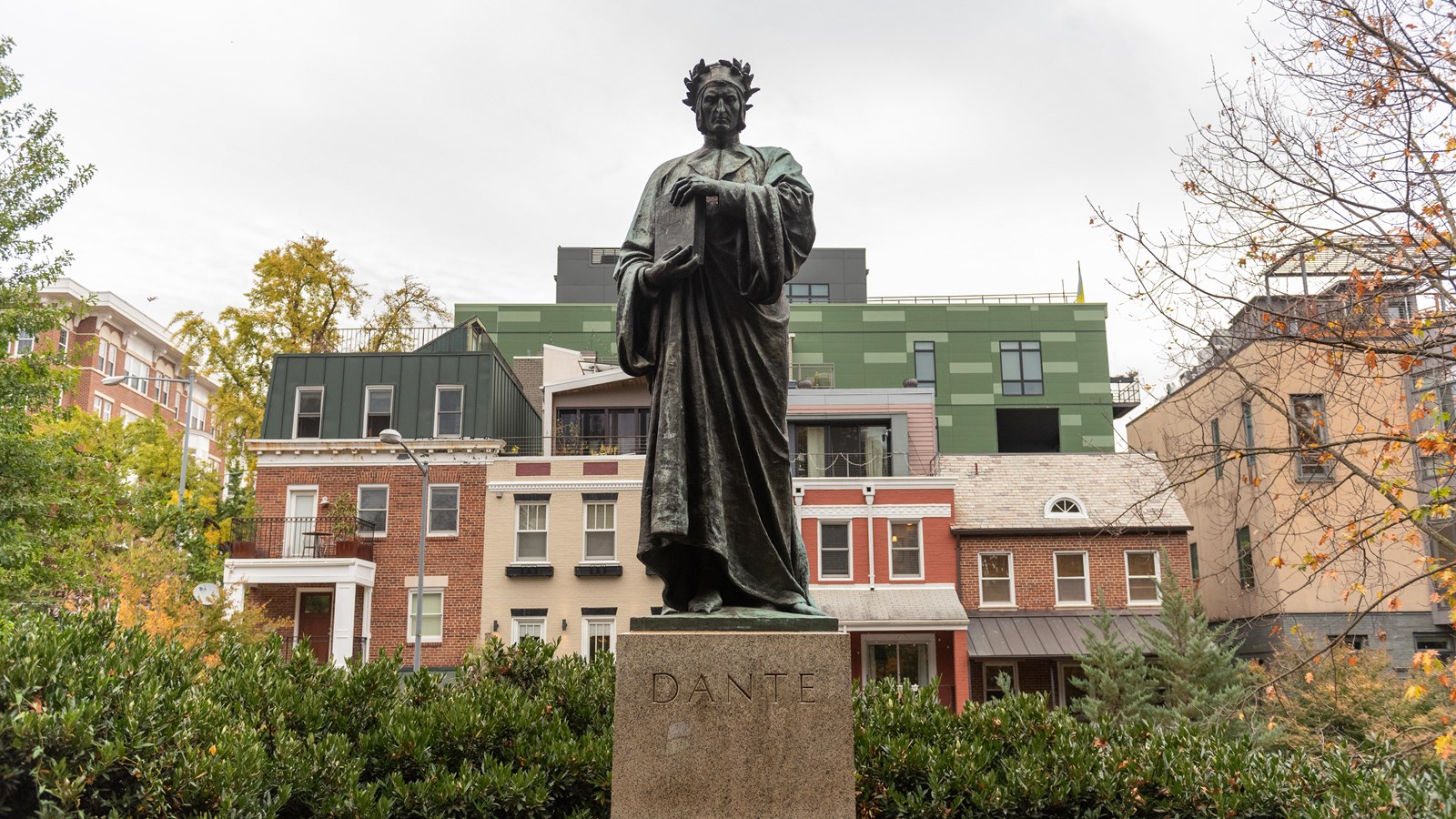 Location:
Meridian Hill Park
Historical/Interpretive Information/Exhibits, Public Transit
Dante Aligheri was an Italian poet best known for his 1320 work, "The Divine Comedy," an allegorical representation of the afterlife according to the Catholic faith. The statue was a gift from Carlo Barsotti of New York on behalf of Italian-born Americans. An Act of Congress approved February 14, 1922 (42 Stat. 366) authorized its erection on public grounds. 

Cost: The cost was to produce the statue was $50,000. It was gifted to the United States free of charge.

Dedicated: December 1, 1921.

Sculptor: Ettore Ximenes (Rome, Italy)
Memorial Description
A bronze standing figure of Dante, renowned poet, shows him in the gown of a scholar and crowned with a laurel wreath, on a pedestal of sea-green granite.

Base, front:
DANTE

Base, back: 
DANTE ALIGHIERI / PRESENTED TO THE / CITY OF WASHINGTON / IN BEHALF OF THE / ITALIANS IN THE / UNITED STATES BY / COMM CARLO BARSOTTI

Statue base, just below the statues left foot: 
Roman Bronze Works N.Y.
Last updated: May 22, 2023