Place
Crescent Meadow Picnic Area and Trailhead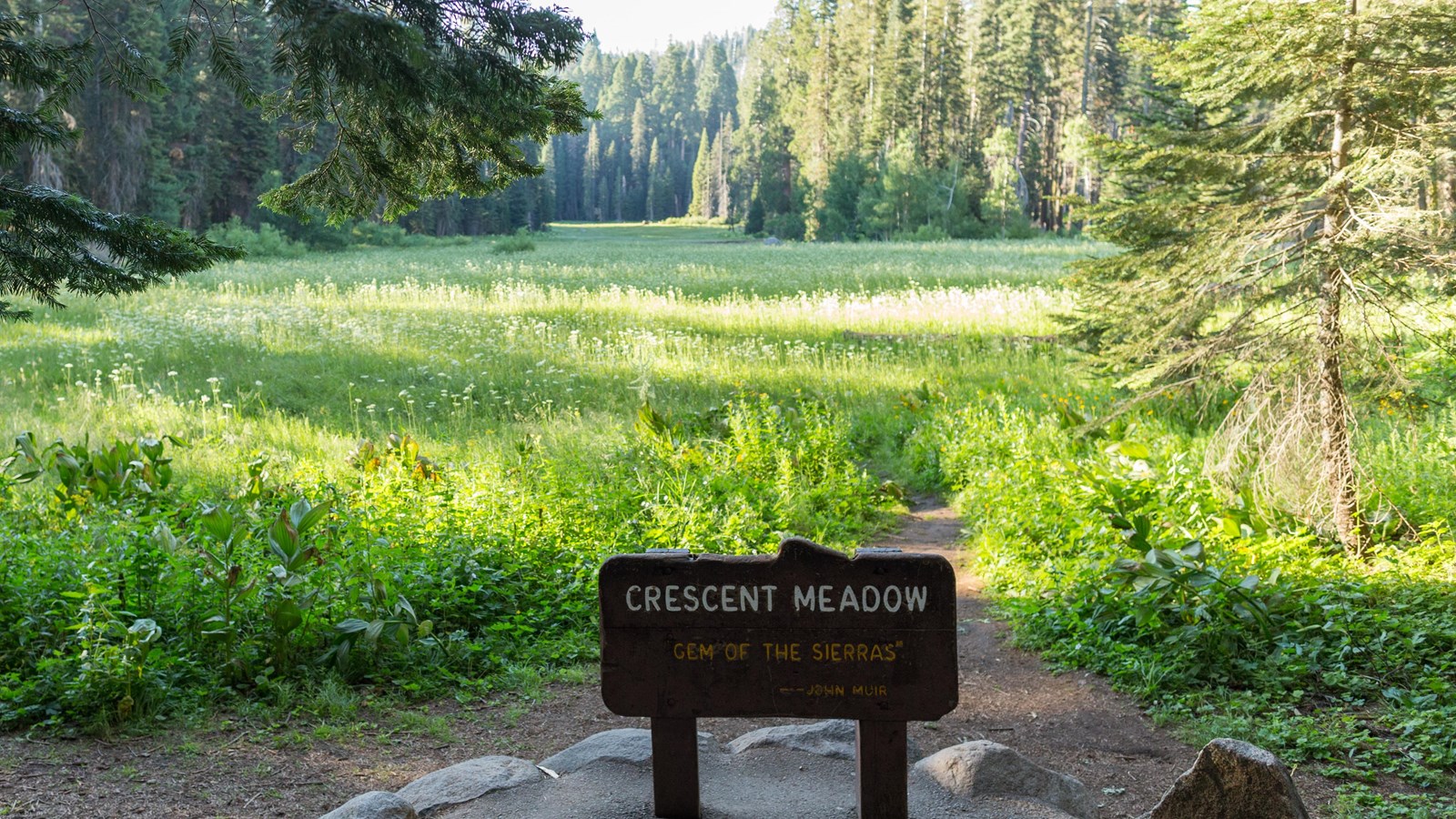 Location:
Located at the end of the Moro Rock / Crescent Meadow Road.
Animal-Safe Food Storage, Audio Description, Historical/Interpretive Information/Exhibits, Information, Information Kiosk/Bulletin Board, Parking - Auto, Picnic Table, Recycling, Restroom - Accessible, Restroom - Seasonal, Toilet - Vault/Composting, Trailhead, Trash/Litter Receptacles
The Crescent Meadow Picnic Area is 2.6 miles from the Giant Forest Museum, near Moro Rock and several trailheads. The picnic area rests at the edge of a lush meadow, surrounded by giant sequoias. 

From here, you can follow the High Sierra Trail deep in the wilderness, or hike a short loop around Crescent or Log meadows. 
Winter Access
To access this area in winter, you will need to hike, snowshoe, or ski into the area.
Accessibility
Crescent Meadow Picnic Area has accessible restrooms and designated accessible (but steep) parking stalls. There are no extended picnic tables.
Crescent Meadow Trail is partially paved and may be accessible, depending on abilities.
Last updated: August 19, 2023