Place
Crane Flat Gas Station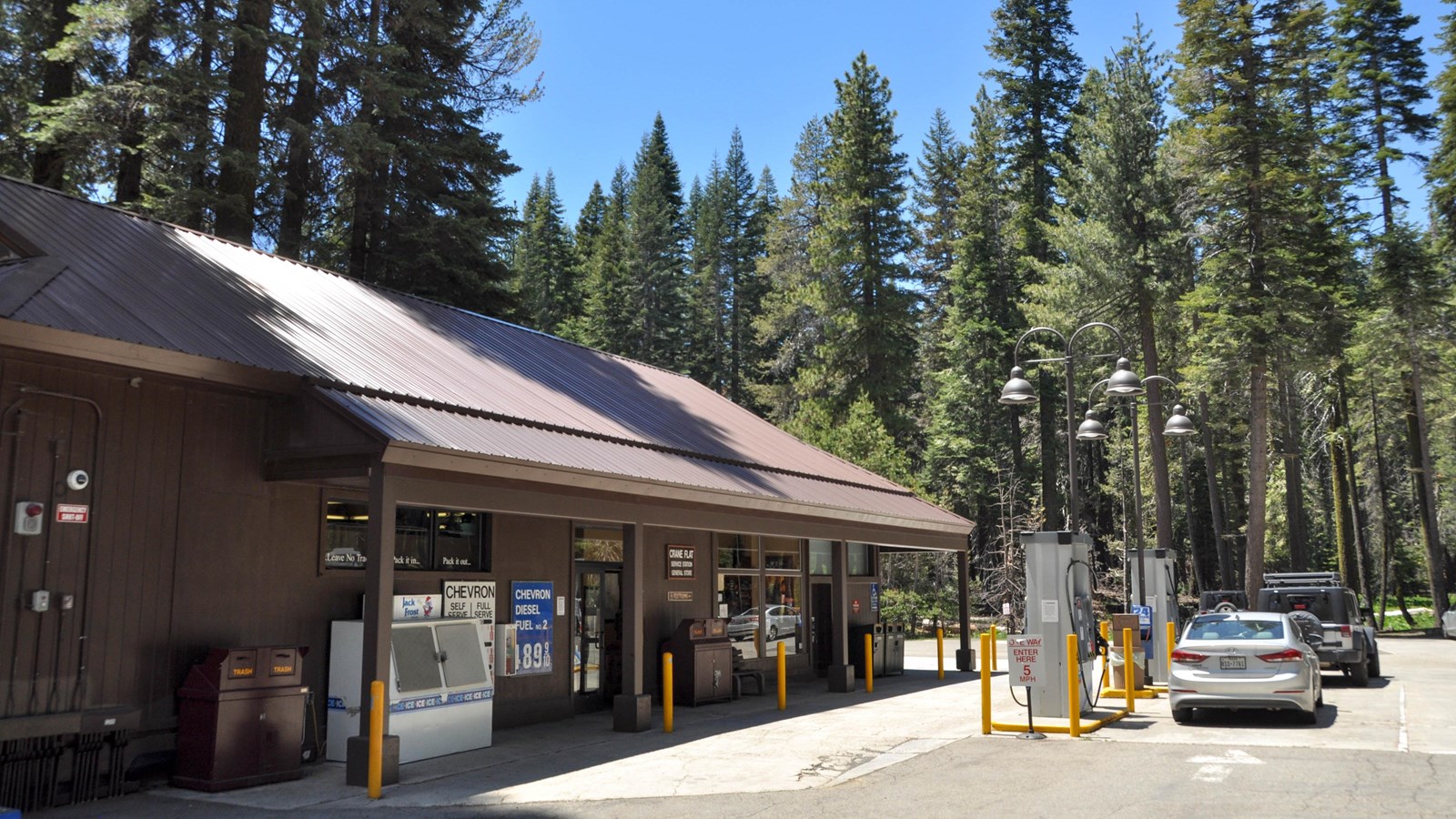 Fuel (Unleaded), Recycling, Restroom, Supplies - General, Trash/Litter Receptacles, Water - Drinking/Potable, Wheelchair Accessible
The Crane Flat Gas Station conveniently serves the northern end of the park for your refueling needs.
The Crane Flat Store is open seasonally from spring through fall. The store offers grocery items, souvenirs, apparel, books, and maps. Diesel and Propane available.
Hours
Pay at the pump 24 hours with credit or debit card, year-round.
Store is open seasonally spring through fall.
See website for store hours.
Getting Here
The Crane Flat Gas Station is located at the intersection of the Big Oak Flat and Tioga Roads.
Accessibility
Attendants can assist with fuel service during business hours.
Last updated: November 1, 2022