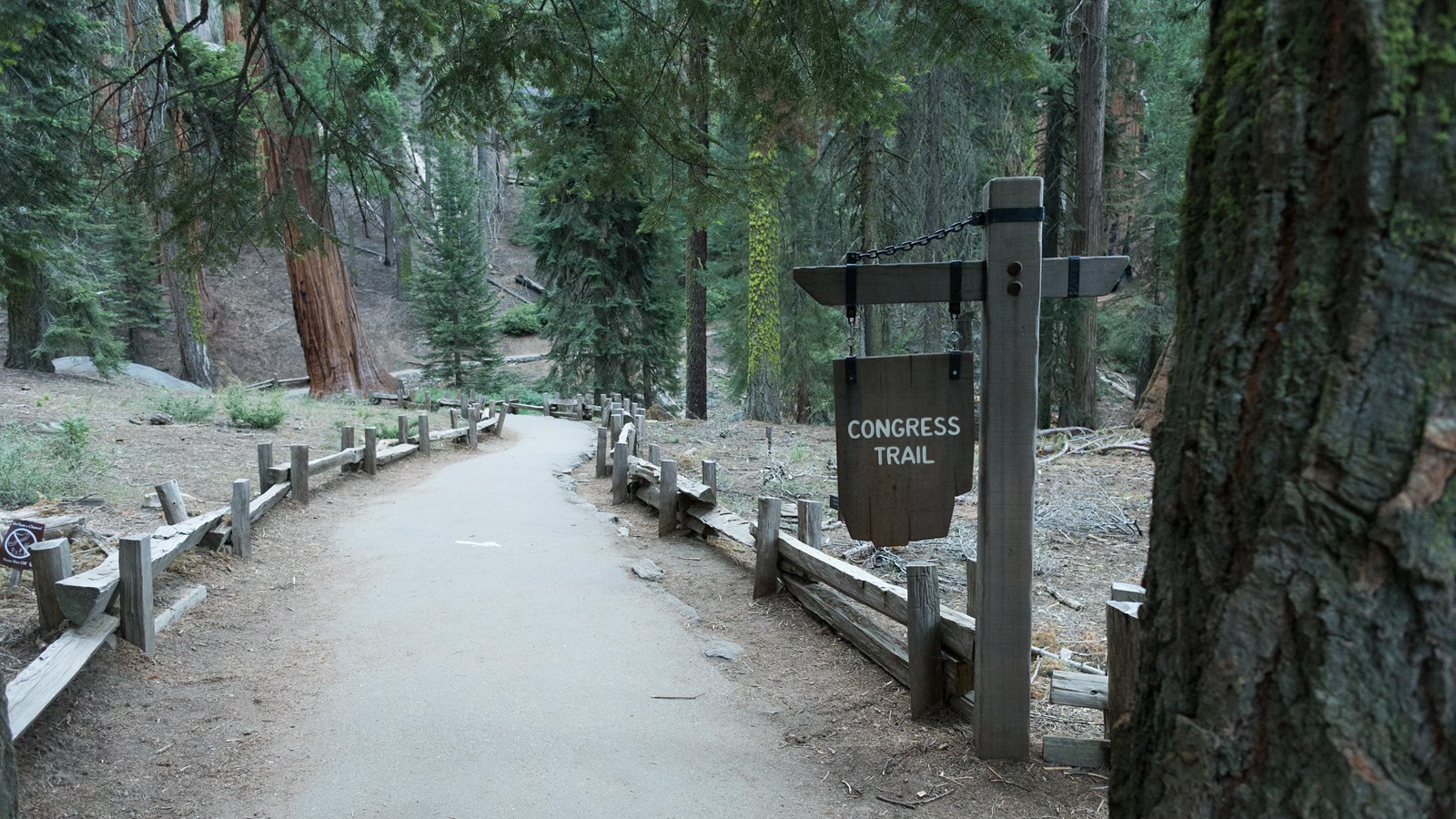 Location:
Begins near General Sherman Tree in Giant Forest, Sequoia National Park
Historical/Interpretive Information/Exhibits, Trailhead
This trailhead orientation panel shows a map and images of the Congress Trail.

Congress Trail is a 2.7 mile round-trip lollipop-shaped trail on a gentle, paved incline. It begins near the General Sherman Tree, the largest living tree on Earth. Along the path, you'll also see excellent examples of mature sequoias, including the House and Senate groups, and the President Tree.
Acessibility
For accessible access to the Congress Trail and General Sherman Tree, park at the small parking area along the Generals Highway two miles (3.2 km) north of the Giant Forest Museum.

Parking in this lot is designated accessible only. If you do not have a placard, but cannot manage a steep slope or stairs on the main trail to the Sherman Tree, stop at a visitor center for a temporary pass. In summer, if parking here is unavailable, park instead at Lodgepole Visitor Center, Giant Forest Museum, or General Sherman Tree Main Trail and Parking and take the wheelchair accessible park shuttle (Green Route 1).

From here, the trail to the General Sherman Tree is paved with inclines of up to 5% and limited cross-slopes. There are benches along the trail.
Last updated: December 6, 2021