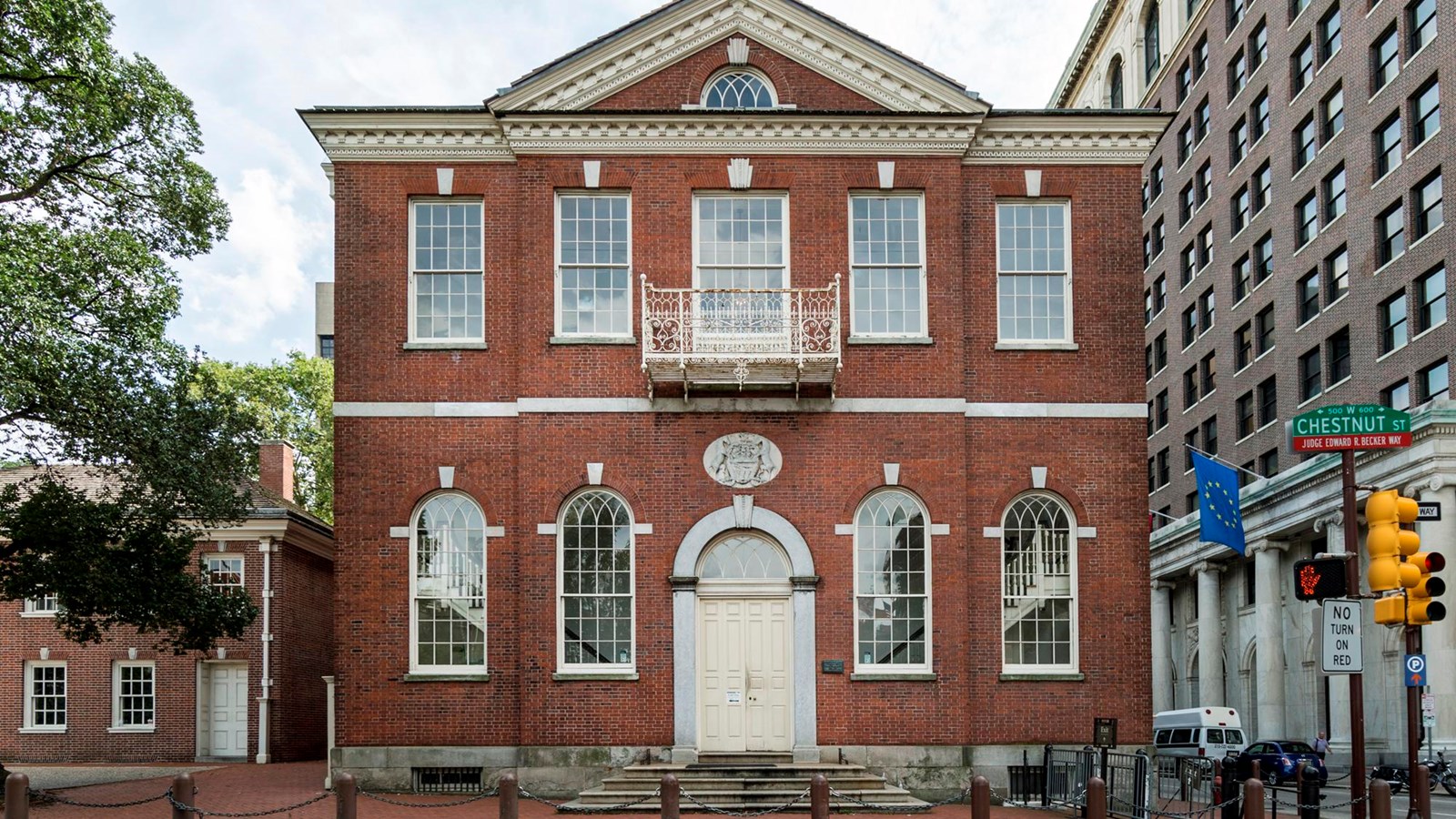 Location:
Chestnut Street, near 6th Street
Significance:
The United States Congress met here during the 1790s when Philadelphia served as the nation's capital.
Designation:
National Historical Park
Assistive Listening Systems, Audio Description, Historical/Interpretive Information/Exhibits, Wheelchair Accessible
Congress Hall is open daily from 9am to 5pm. From March through December, entrance is by tour only; no tickets are required. Explore at your own pace in January and February. After clearing security screening at 5th and Chestnut Streets, proceed towards Congress Hall on the west side of Independence Square.

Built as the Philadelphia County Courthouse, Congress Hall was home to the U.S. Congress from 1790-1800, when Philadelphia served as the temporary capital of the United States. Members of the House of Representatives met on the first floor, while the Senators met upstairs. Issues of national consequence—the economy, defense, taxation, slavery, foreign relations—led to political disputes and the birth of the two party system. With John Adams' inauguration here as the second President, American citizens and guests from around the world witnessed the nation's first peaceful transfer of power.
Last updated: March 1, 2023