Place
Canyon General Store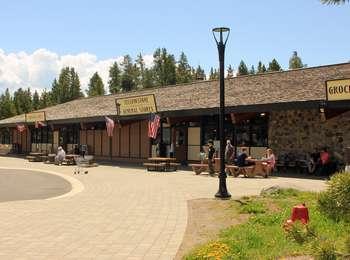 Food/Drink - Ice Cream, Gifts/Souvenirs/Books, Restroom, Supplies - General, Water - Bottle-Filling Station, Wheelchair Accessible
Opened in 1957, this store reflects American attitudes and architecture of the era. The fun look and feel of this store recalls America's first ventures by automobile to the scenic Western horizon. This store has groceries, ice cream, souvenirs, and apparel available for purchase.
Water bottle filling station available, as is a nostalgic sit-down restaurant that serves burgers. This location is only open during the summer season.
CLOSED FOR 2022
2023 Season
Open daily, dates TBD
Opening and closing dates are subject to change based on future conditions and public health guidance.
Accessibility
Wheelchair-accessible.
Last updated: November 3, 2022