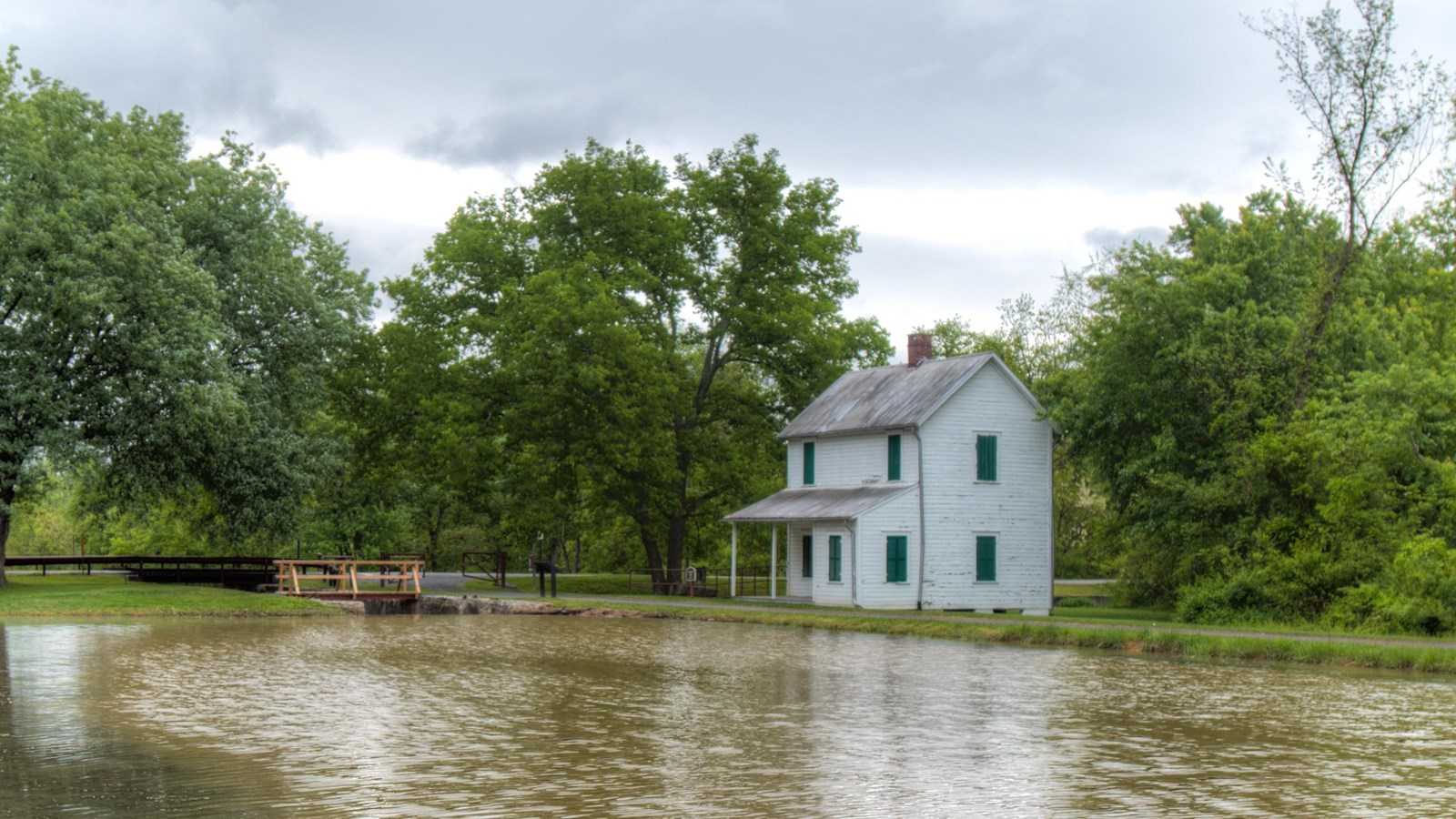 Historical/Interpretive Information/Exhibits, Parking - Auto, Picnic Table, Toilet - Vault/Composting
Along the 184.5 miles of the canal are 74 lift locks. These locks were put into place to help boats overcome the 605-foot elevation change between Georgetown and Cumberland. The C&O Canal is like a staircase, canal boats traveled along the flat sections and used the locks to take a "step up or down" about eight feet. The locks typically had hand-operated miter gates that were simple and followed Leonardo da Vinci's original 1485 design. Entering the lock was the most demanding part of canalling.  

Lock 70 is 12th of the upper 13 locks that was constructed as a "composite lock", or a lock made with more than one material. It was made of kyanized (treated) wood and uncut stone. It was completed in late 1849 or 1850, but after a fire in 1906, the lock was rebuilt.

Locks 69-71 are considered as the Oldtown Locks. This watered section of the canal is part of the Battie Mixon fishing area.

Adjacent to the lock, is a two-story white frame lockhouse. During the summer, the Lockhouse is open on Saturday and Sunday afternoons where visitors can view a small exhibit on Oldtown's history.
 
Last updated: November 7, 2021