Place
C&O Canal Lock 44 (Williamsport)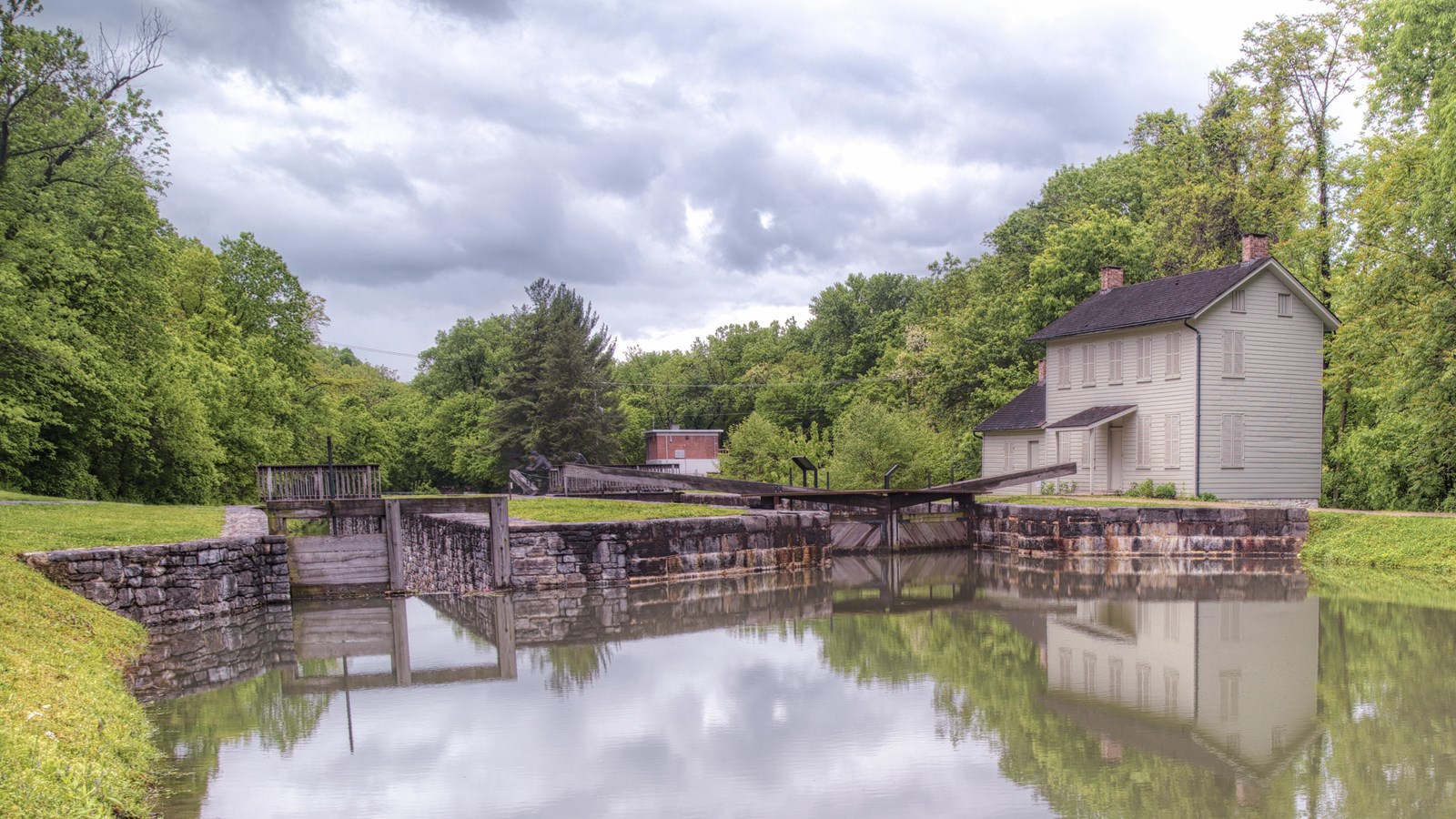 Location:
Williamsport, Maryland
Accessible Sites, Bicycle - Rack, Historical/Interpretive Information/Exhibits, Parking - Auto, Restroom - Accessible, Scenic View/Photo Spot
Lock 44 has an accessible parking lot, and is the best parking area in Williamsport for people with accessibility needs, strollers, and horses.

Along the 184.5 miles of the canal are 74 lift locks. These locks were put into place to help boats overcome the 605-foot elevation change between Georgetown and Cumberland. The C&O Canal is like a staircase, canal boats traveled along the flat sections and used the locks to take a "step up or down" about eight feet. The locks typically had hand-operated miter gates that were simple and followed Leonardo da Vinci's original 1485 design. Entering the lock was the most demanding part of canalling.  
Last updated: November 14, 2021