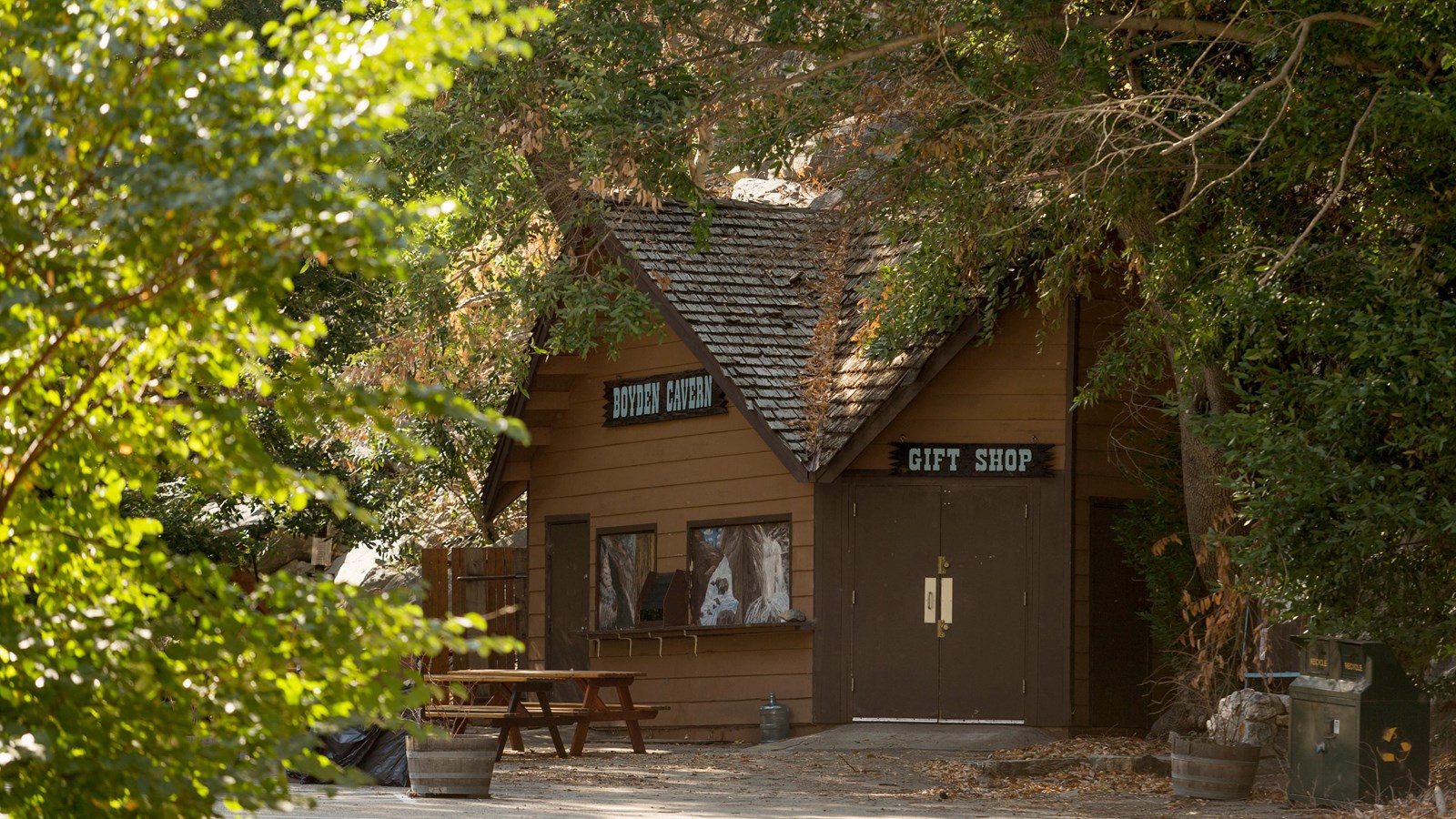 Location:
Highway 180, 9.7 miles west of Cedar Grove Visitor Center
Significance:
Geologic Formation
Designation:
National Forest
Audio Description, Gifts/Souvenirs/Books, Parking - Auto, Picnic Table, Recycling, Restroom, Ticket Sales, Trash/Litter Receptacles
Boyden Cavern is operated by a private company. For more information, visit Boyden Cavern.

Take a guided, 50-minute walking tour through this cavern, located below the towering 2,000 foot marble walls of the Kings Gates. A short but very steep trail leads to the cave, traveling under and around rock formations.

Tours are appropriate for all ages and are offered by a U.S. Forest Service partner, daily from 10 am to 5 pm. Tour operators recommend you wear hiking boots and a light jacket to keep you comfortable in the 55-degree cave. Tickets may be purchased in person or in advance (https://boydencavern.com).
Wildlife Safety
White-nose syndrome is a fungal disease killing bats in North America. It has had the most impact in the eastern half of the United States and in Canada, killing millions of bats. At least one bat as far west as Washington state was found dead from this disease. People can spread the fungus from one cave to another as it can be carried by shoes, clothing, or gear. If you have visited caves in other parts of the country, you must not wear the same clothing or equipment when visiting the cavern.
Last updated: February 25, 2021