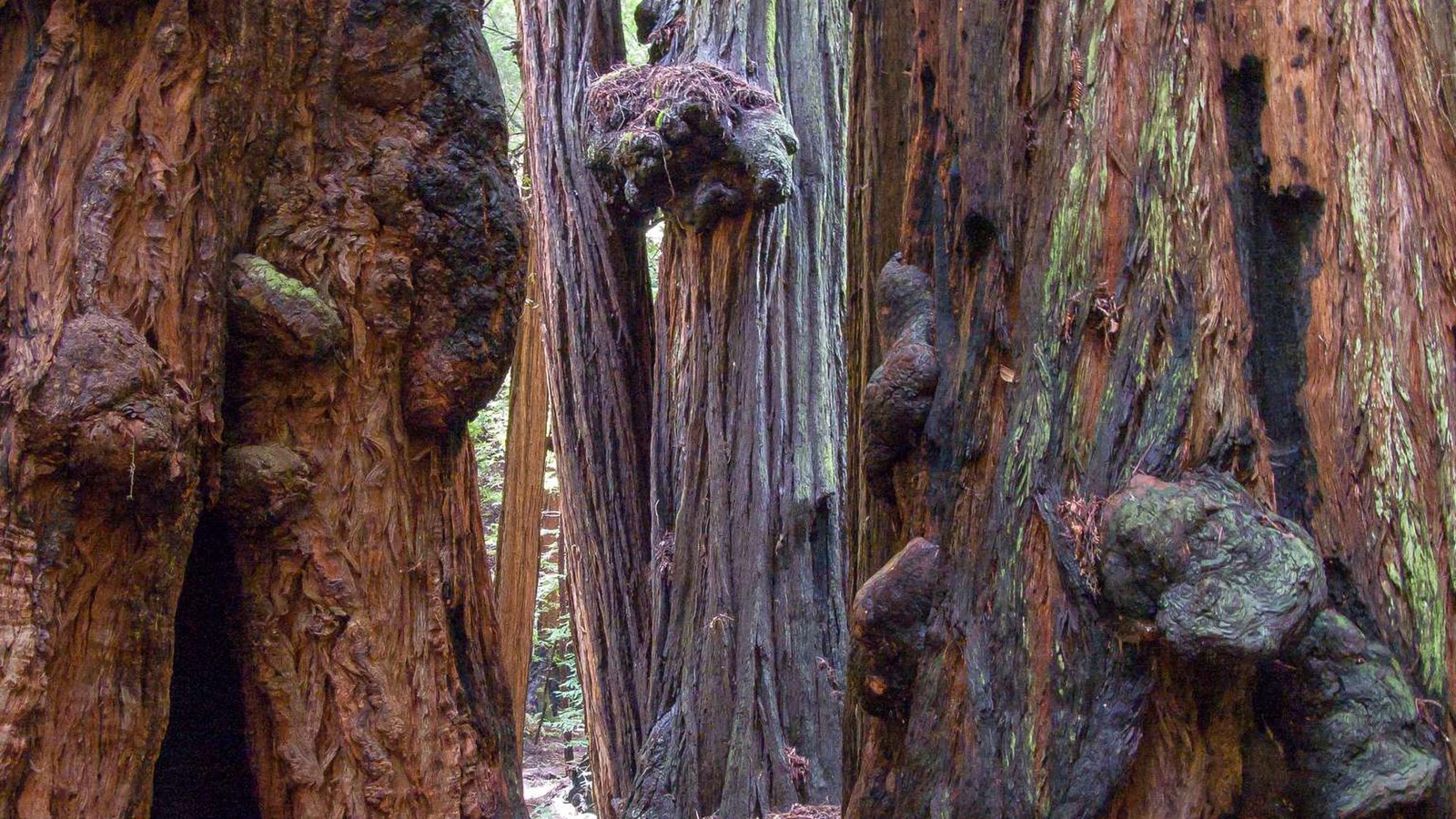 Bohemian Grove is a lovely section of John Muir woods that provides opportunities to learn more about the health and ecology of the redwoods. You can see burned redwoods that survived a long-ago fire, redwood burls and a nurse log.
The Bohemian Club
Bohemian Grove is named for the Northern California Bohemian Club. It was formed by newspapermen, artists, actors and musicians in San Francisco in 1872. They were a group of guys with a different perspective than most, who liked flaunting it in each other's company. In September 1892, the club held their annual midsummer encampment in this part of the woods, perhaps a spiritual, forest frolic precursor to Burning Man.
The Selfie Tree
The fire scar in one of these trees is big enough to stand in, and is a favorite spot for selfies.
Last updated: November 7, 2021