Place
Big Stump of the Mark Twain Tree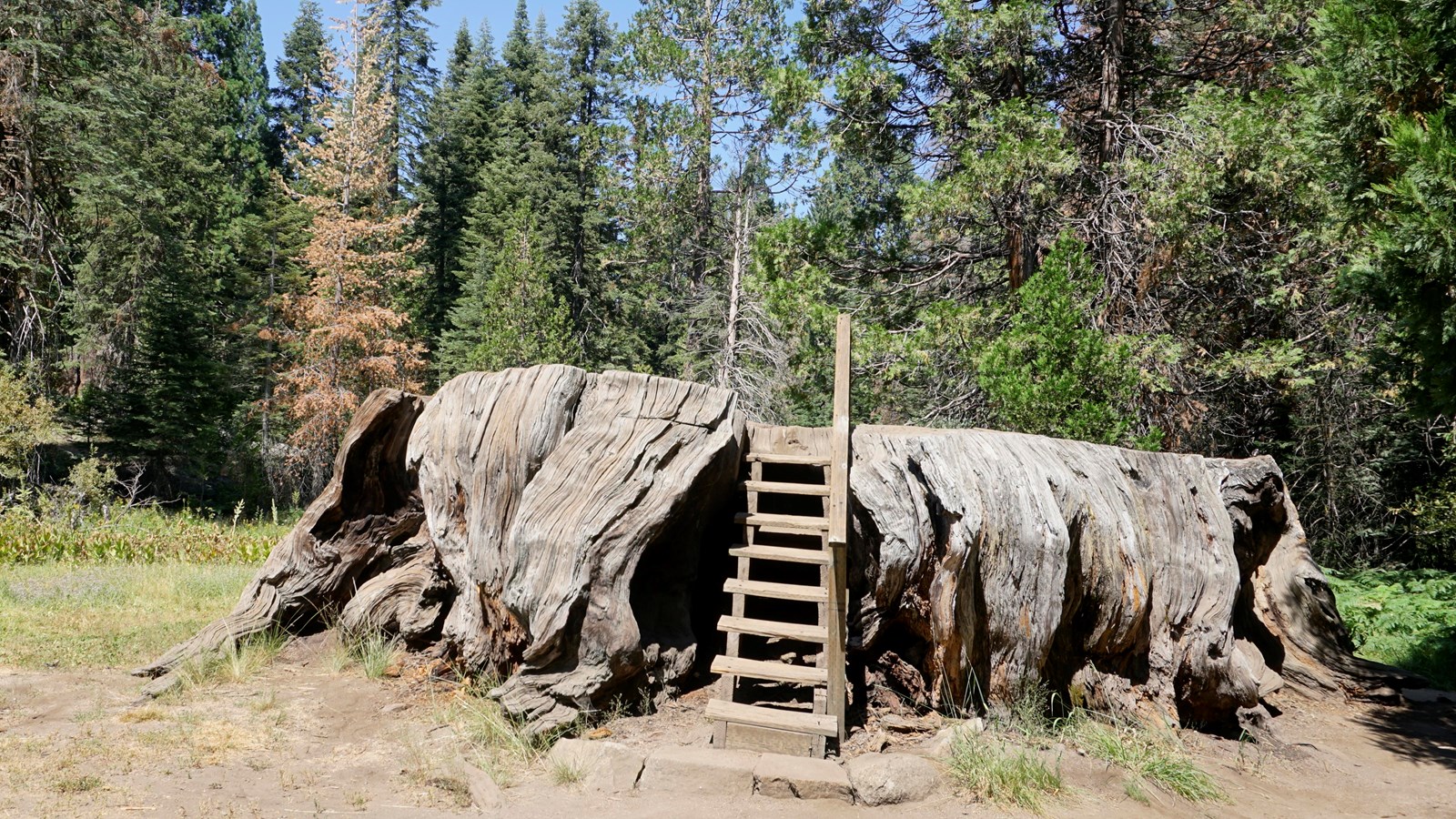 Location:
Kings Canyon National Park, along the Big Stump Trail, leaving from the Big Stump Picnic Area
Significance:
This stump is the remains of the Mark Twain tree that was felled in 1891 for the American Museum of Natural History.
Audio Description, Scenic View/Photo Spot
Known as the Mark Twain Tree, this Giant Sequoia reached 16 feet (4.8 meters) in diameter. Even after the national park was established, travel to the sequoia groves was difficult, and many people simply didn't believe trees could grow so large. In 1891, the Army cut down this sequoia so it could be displayed to astonished crowds in New York and London.
Last updated: September 26, 2023