Place
Big Meadows Wayside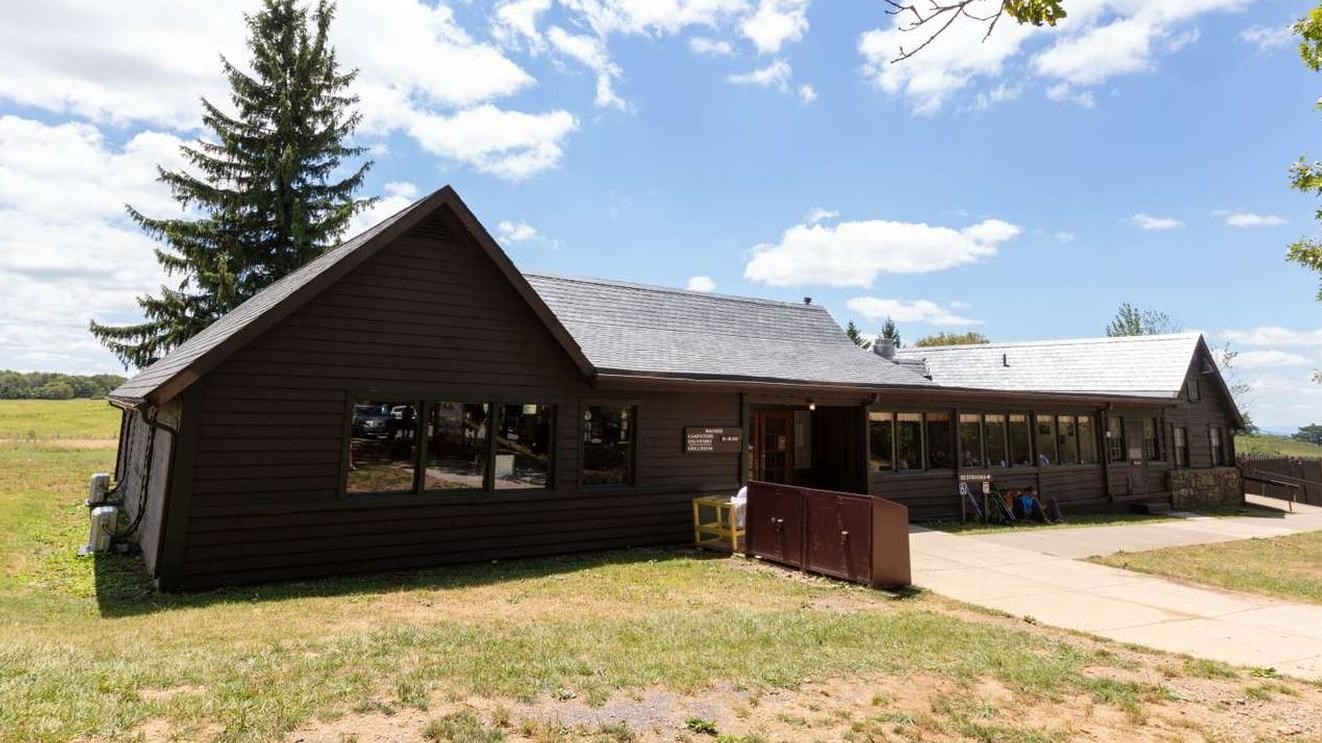 Location:
Big Meadows (mile 51.2)
Baby Changing Station, Fire Extinguisher, Food/Drink - Bar/Alcohol For Sale, Food/Drink - Cafeteria, Food/Drink - Coffee, Food/Drink - Restaurant/Table Service, Food/Drink - Snacks, Food/Drink - Vending Machine/Self Service, Gifts/Souvenirs/Books, Groceries/Convenience Items, Ice, Information, Parking - Auto, Parking - Bus/RV, Picnic Table, Propane Recycling, Recycling, Restroom - Accessible, Restroom - Seasonal, Supplies - Camping/Outdoor, Trash/Litter Receptacles, Water - Drinking/Potable, Wheelchair Accessible
Opens March 24, 2023. Food & beverage service begins April 28. Closes November 12, 2023. 

Big Meadows Wayside offers a varied menu of regional favorites available for carry-out or sit down dining. The Grab 'n Go kiosk inside offers sandwiches, salads, pastries, snacks and drinks to go. Groceries, gifts, and camping supplies are also available. 

Big Meadows Wayside is typically closed during the winter months. Please check the operating hours for current dates.
Last updated: April 12, 2023