Place
Big Baldy Trailhead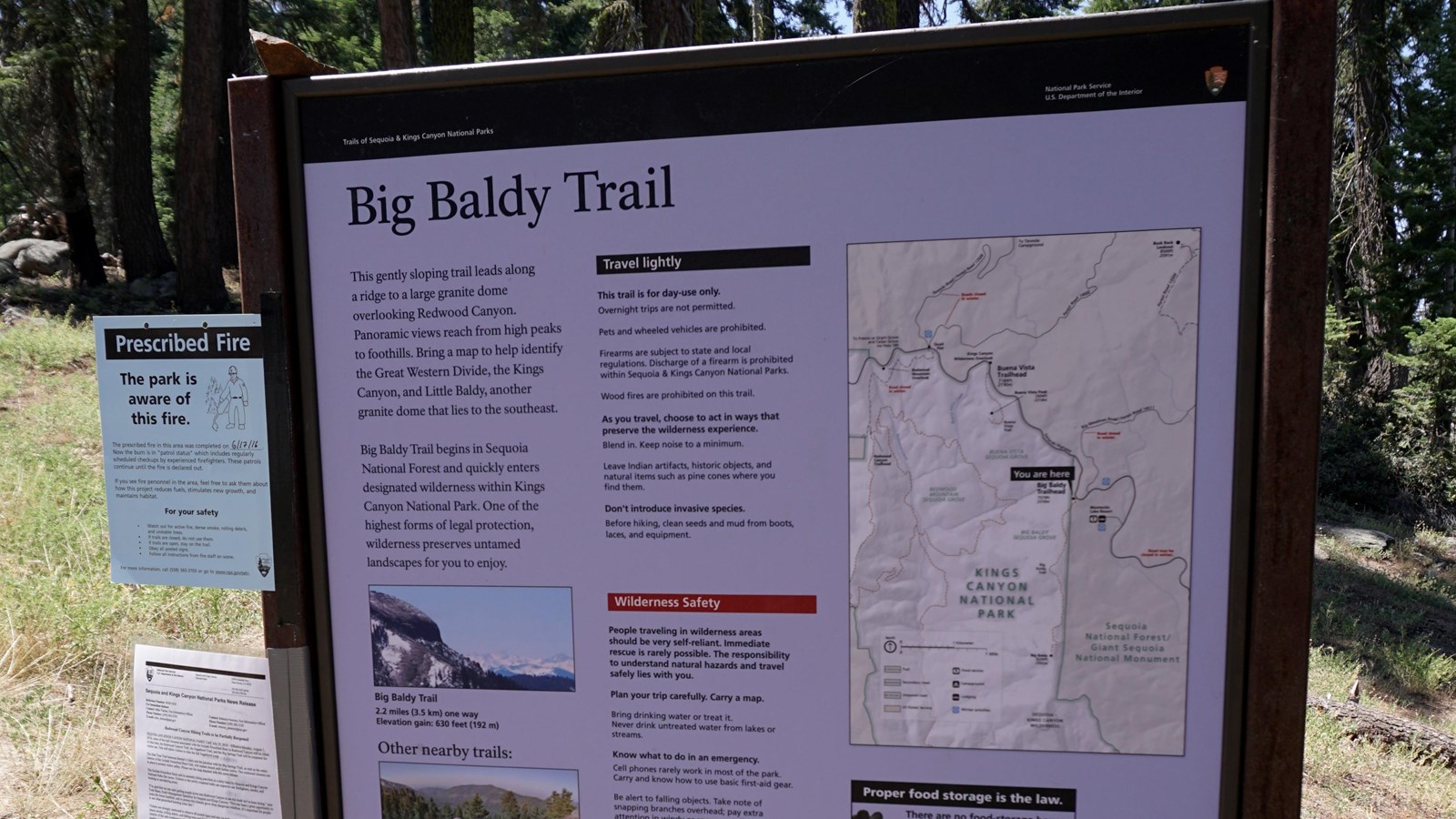 Location:
Kings Canyon National Park
Audio Description, Information, Information Kiosk/Bulletin Board, Parking - Auto, Trailhead
The Big Baldy Trail leads 2.2 miles one-way (4.4 miles round-trip) at a gentle slope along a ridge toward panoramic views of Kings Canyon and the Great Western Divide. This trail is for day-use only; overnight camping is not allowed.

At this location, a trailhead orientation panel shows a map and images of the Big Baldy Trail area.
Last updated: June 23, 2023