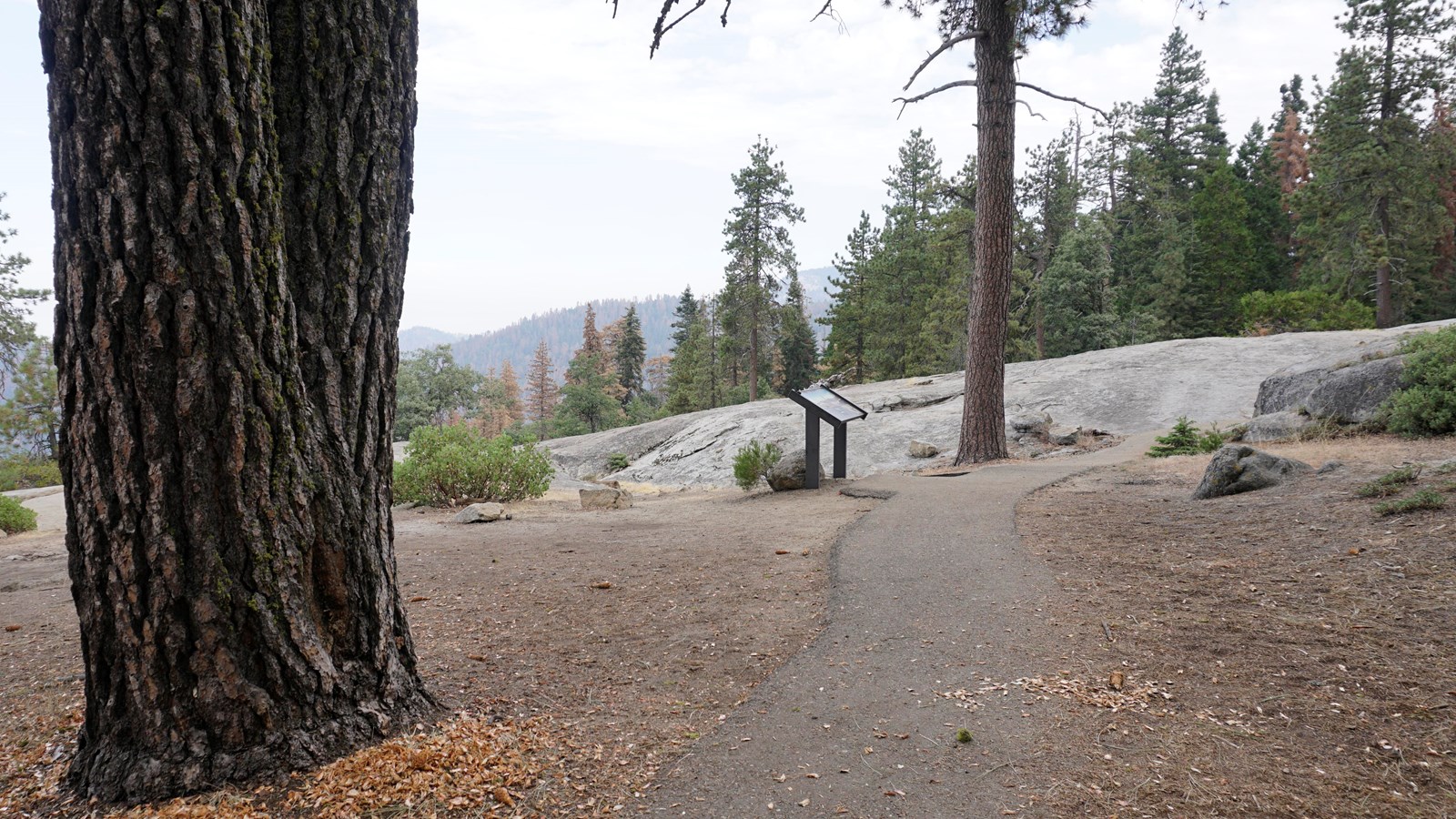 Location:
Sequoia National Park, near the Giant Forest Museum parking lot.
Audio Description, Historical/Interpretive Information/Exhibits, Scenic View/Photo Spot, Wheelchair Accessible
A short walk from the Giant Forest Museum, Beetle Rock offers a view of the western edge of the park and the San Joaquin Valley below. While this view can be beautiful at sunset, you are also likely to witness the smog that people are surprised to find here. An outdoor exhibit (to the right as you approach the rock) explains the source of pollution.

Notice the hardy trees growing in the cracks and crevasses of the rock. They usually remain relatively small because of a lack of nutrition and water, but these survivors hang on in their niches.

The nearby Beetle Rock Education Center is used for park events and classes.
Safety
There is no path or stairs onto the rock; climb on up but watch your footing. If it's icy or packed with snow, use caution.

Bears are active here. Store food and scented items in food storage boxes in the parking lot. If you picnic here, keep all food within arm's reach.
Services and Parking
Restrooms and water-bottle filling stations are outside the Giant Forest Museum across the street.
Last updated: December 6, 2021