Place
Badger Pass Ski Area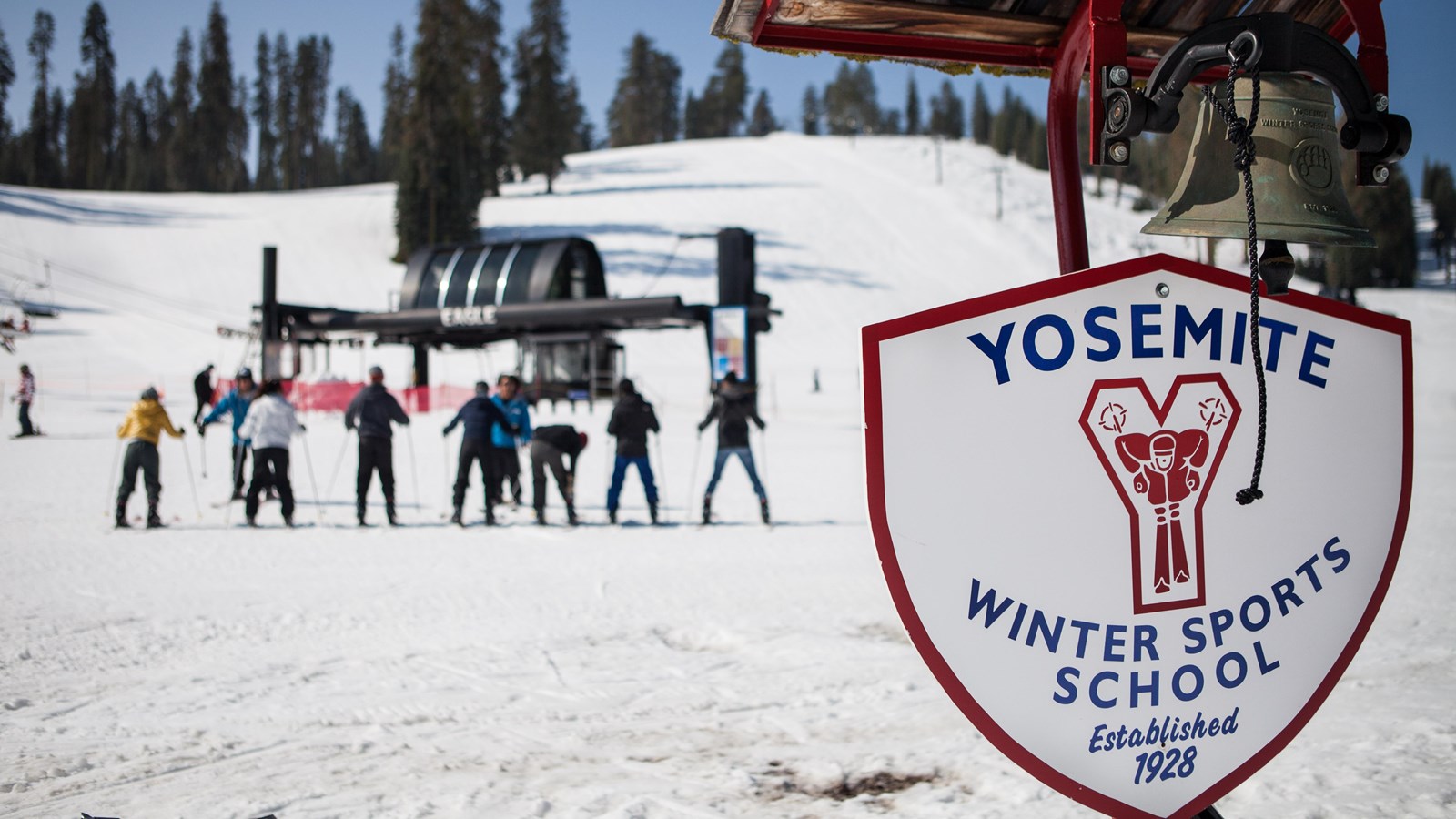 Food/Drink - Cafeteria, Parking - Auto, Recycling, Restroom, Ski Rental, Trash/Litter Receptacles
Badger Pass Ski Area has it all, and makes it easy-from getting here to renting equipment to taking lessons. Since opening in 1935, Badger Pass Ski Area has been a favorite ski destination for families and Yosemite enthusiasts. The ski area boasts fewer crowds and fun winter activities including skiing, snowshoeing, snowboarding, cross-country skiing, and snow tubing. The ski area is accessible by vehicle or via free shuttle bus from all Yosemite Valley lodging. Learn more about the Badger Pass Ski Area.
Donald Tresidder, the first president of the Yosemite Park and Curry Company, put in a bid for the 1932 Winter Olympics to be hosted in Yosemite National Park. Lake Placid, New York was chosen as the site instead.
Hours
Mid-December to late-March, conditions permitting
Getting Here
Located along the Glacier Point Road, about 5 miles east of the Chinquapin intersection and the Wawona Road (Highway 41).
The Badger Pass Ski Area provides a free shuttle bus service from multiple locations in Yosemite Valley in the morning to Badger Pass Ski Area (service days vary). In the afternoon, shuttles return guests to Yosemite Valley. View the schedule below for the courtesy shuttle. The schedule provides general guidelines for when the Badger Pass Ski Area shuttle buses will run. Actual arrival and departure times will depend on traffic and road conditions. Limited space is available, so we recommend that you arrive early. 
Accessibility
The first floor of the ski lodge is accessible, the second floor is not.
Last updated: May 10, 2022