Place
Arizona Steakhouse (at Bright Angel Lodge)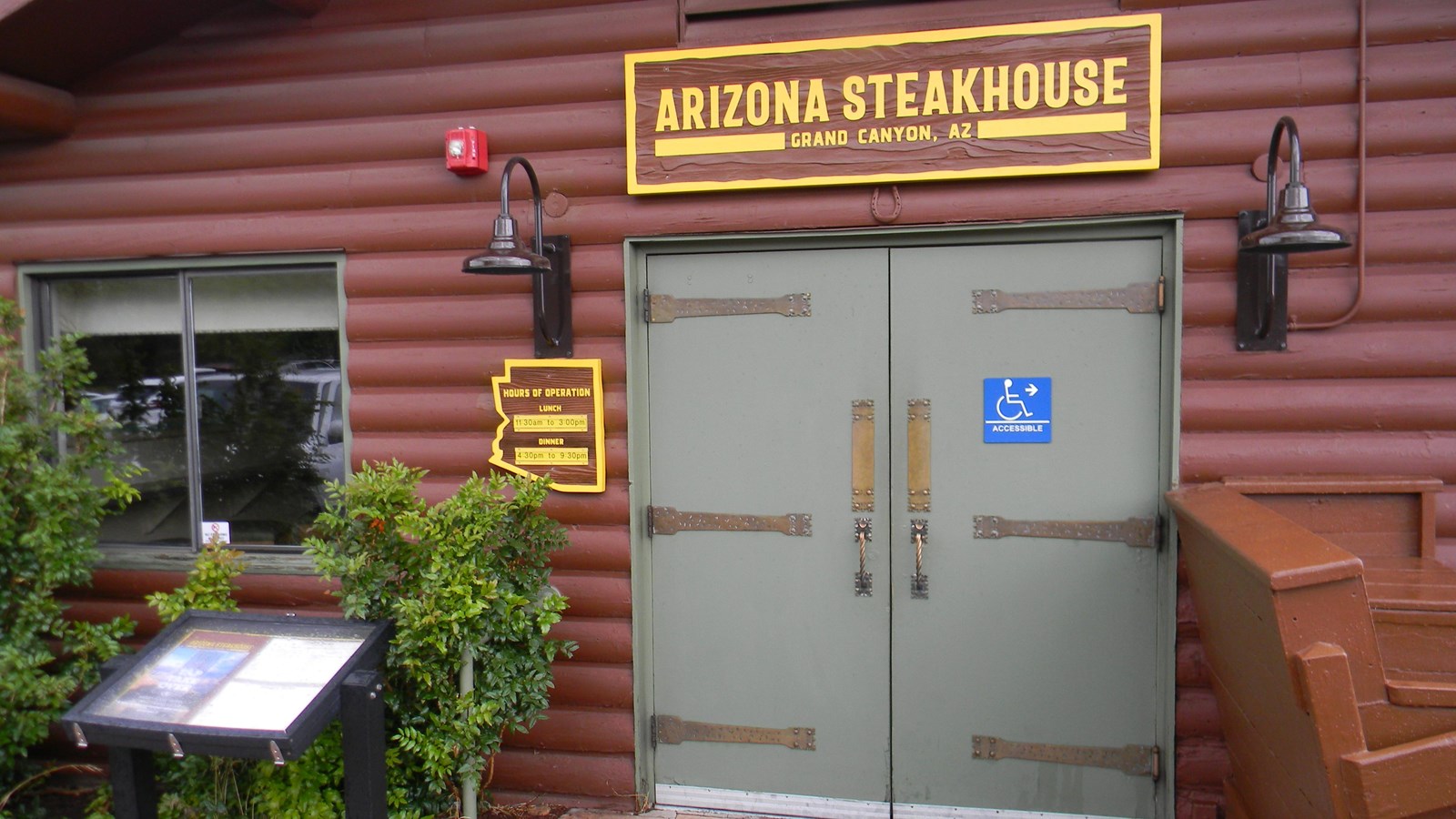 Location:
Village Historic District
Benches/Seating, Bicycle - Rack
Hours of Operation 
Lunch 11:30 am – 3:00 pm
Dinner 4:30 pm – 9:30 pm
First come, First Serve and Dine in Only.
30-days advanced reservations are available online >

Located on the east side of Bright Angel Lodge in Grand Canyon Village, the Arizona Steakhouse is one of the few restaurants in the park offering canyon views from the dining area.

Southwestern flavors and ingredients inspire the cuisine. Guests can expect a dining experience focused on items grown and created within the state. Arizona Steakhouse features beer and wine selections from local artisan brewers and vintners, and signature margaritas.

Access is just south of the Rim Trail, on the east side of Bright Angel Lodge, and slightly west of Thunderbird Lodge.

Limited parking is available in the vicinity of Bright Angel Lodge for non-lodge guests. Patrons may walk or use the free Village (Blue) Route shuttle bus to arrive here.

Seating is first-come, first-served. A waitlist is available during peak hours.

Dress code is casual.
Last updated: September 26, 2022