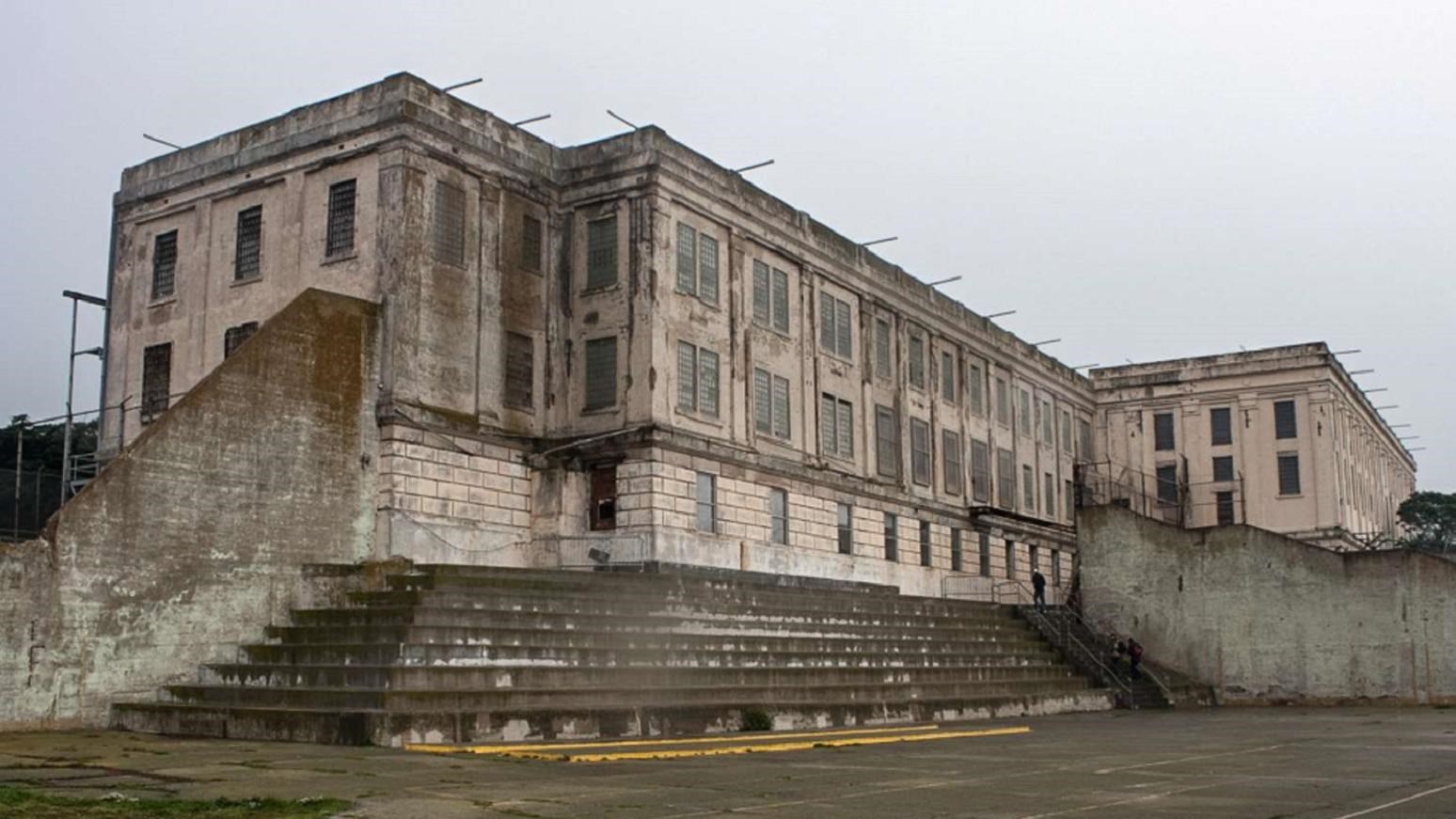 Accessible Rooms, Audio Description, Automated External Defibrillator (AED), Elevator, Gifts/Souvenirs/Books, Historical/Interpretive Information/Exhibits, Information, Information - Ranger/Staff Member Present, Tactile Exhibit
The prison building, built between 1910 and 1912 when Alcatraz was still a military prison, is a three-story cellhouse with four cellblocks. When it transferred from military control to the Bureau of Prisons, the cell bars were strengthened to better prevent escapes. The cells remained primitive and lacked privacy.

African-American prisoners were segregated from the rest of the prison population due to the prevalence of racial prejudice and physical abuse among prisoners. D-Block housed the worst inmates in solitary confinement. In 1972, Alcatraz became part of the newly created Golden Gate National Recreation Area and was opened to the public in 1973.
The Hospital Wing
The hospital began operations when the cell house was completed in 1912 and continued to provide services after Alcatraz became a federal prison. Naturally, the hospital was used to provide medical care to inmates, prison personnel and civilians on the island. In all, the hospital was made up of the recovery wards, doctor's offices and a surgery facility. The hospital was also used to house the infamous Robert "Birdman" Stroud to isolate him from inciting and rousing the other inmates.
Last updated: January 28, 2021