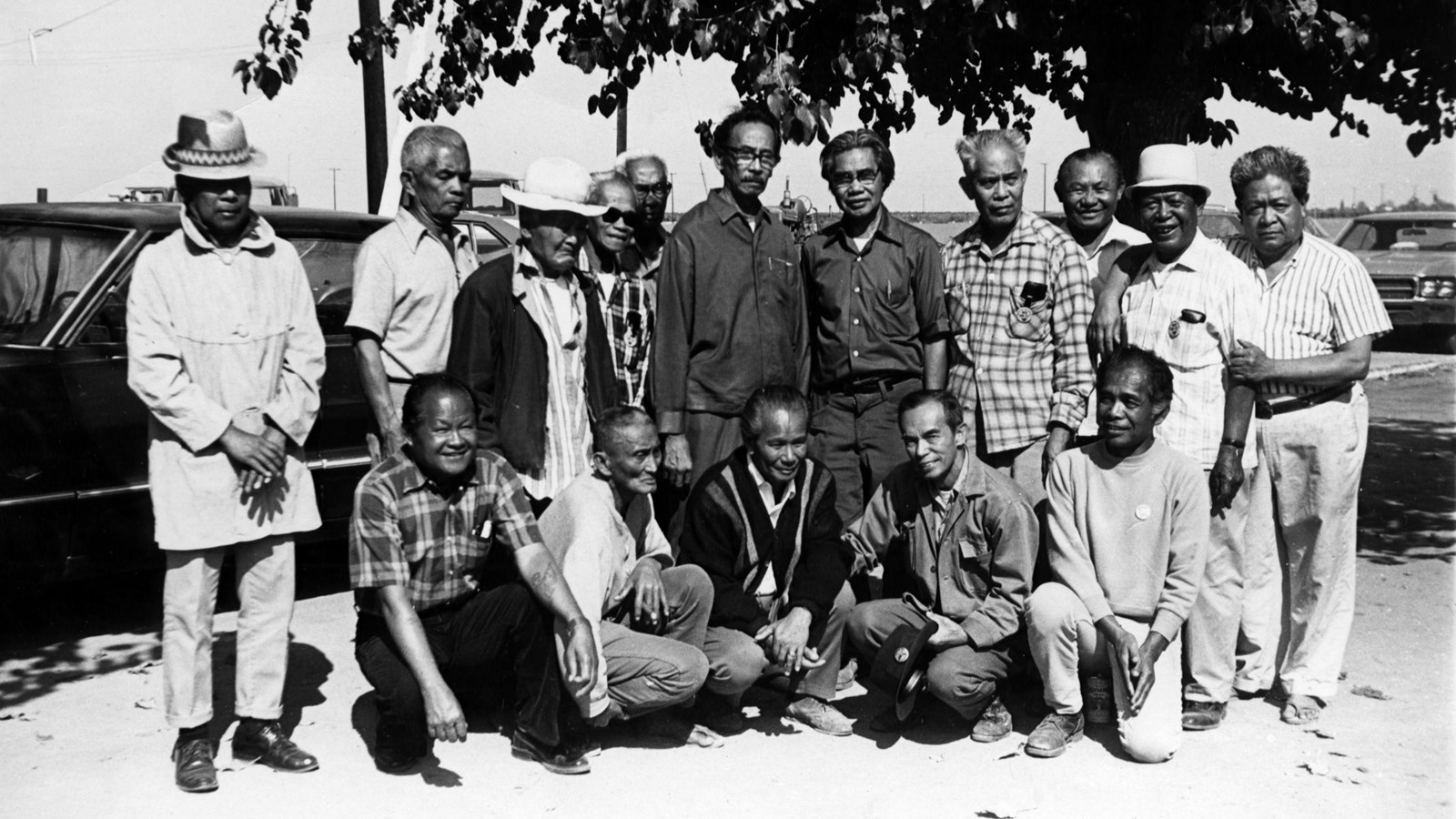 Audio Description, Cellular Signal, Information, Parking - Auto, Restroom, Wheelchair Accessible
Filipino union members played key roles in the farmworker movement. Most of these men, respectfully known as Manongs, migrated to the United States in their teens and 20s. Racist laws in California at that time forbade them from marrying outside their race, so most remained single. Evicted from farm labor camps after joining the Delano Grape Strike in 1965, by the end of the strike in 1970 many Filipino men were without families, pensions, and places to live.

In 1973 and 1974, the farm worker movement built the Paulo Agbayani Retirement Village. It provided some of Manongs with safe and comfortable housing, human dignity and respect in their final years. Hundreds of volunteer laborers constructed this complex. The village was named after a Filipino Manong who died of a heart attack on the picket line. The village provided residents with individual rooms, a community kitchen serving Filipino cuisine, a dining hall, living and recreation room, and garden.

As the first affordable housing community built by what is now the Cesar Chavez Foundation, Agbayani Village served as a model for dozens of properties built across four states that continue providing affordable housing. The Chavez Foundation manages the property today, which still houses people.

Tours of this building and the Forty Acres are sometimes available upon appointment. Check at the village office facing Mettler Avenue or call 661-725-4347.

These buildings are still in operation providing lodging. Please respect the privacy of the residents.
Cesar's Last Fast
Inside a small room at the southeast corner of Agbayani Village, Cesar Chavez held his last and longest public fast of 36 days in July and August of 1988 over the pesticide poisoning of farm workers and their children. To identify the room where Cesar fasted, look for the farthest left window when facing the building from the Mettler Avenue parking area.
Last updated: December 8, 2020