Outdoor Activities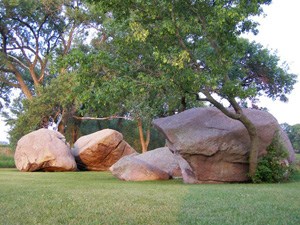 Picnic Area
The Three Maidens outside picnic area is located along the entrance road to the Visitor Center. The area includes picnic tables, a restroom, and the Three Maidens feature. Bordering Pipestone National Monument to the south is the City's Hiawatha Pageant Park with a large picnic area and overhead shelter. There is a separate entrance to access the city park facilities.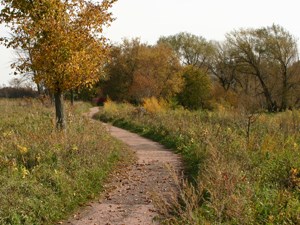 Nature Walk
The Circle Trail, which begins and ends at the Visitor Center, is a paved walking trail that leads to several points of interest at Pipestone National Monument.
We suggest allotting 45 minutes to an hour for the entire walk. Features along the trail include the pipestone quarries, historical markers, Old Stone Face, Winnewissa Falls, the Oracle and native tallgrass prairie. Trail guides are available for loan or purchase in the Visitor Center. Several benches are placed along the trail. While the trail is not American Disabilities Act (ADA)-compliant, it may be wheelchair accessible with some assistance (see Accessibility).
Weather in Minnesota is variable. Be prepared for seasonal conditions and rapidly-changing weather.
The Circle Trail is open year-round. Seasonal area closures for hazards such as snow and ice may be in effect.


Last updated: December 9, 2018