Indoor Activities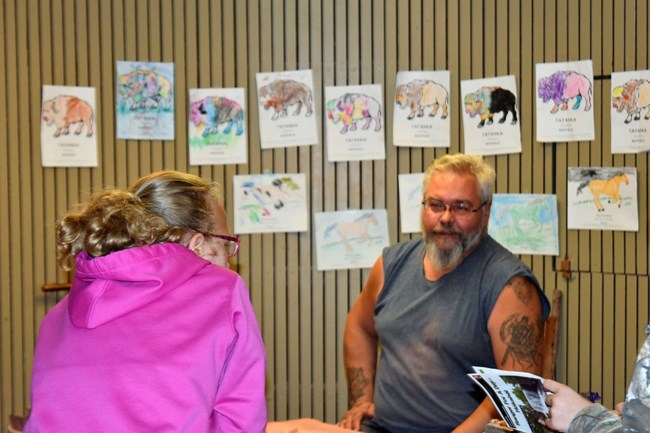 Exhibits and Film
Inside the Visitor Center you will find numerous activities including a museum that features exhibits about Pipestone National Monument's cultural, historical and natural resources.
Visitors also have the opportunity to watch an award winning 22-minute film, "Pipestone: An Unbroken Legacy." The film provides perspective on the significance of Pipestone and the quarrying tradition still carried out today.
Cultural Demonstrations
American Indian craft workers demonstrate the art of shaping and creating pipestone crafts and pipes in the Visitor Center.
Visitors have an opportunity to interact with and learn from the pipe makers. The demonstrations are available from April through October.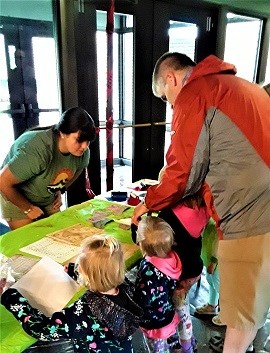 Interpretive Programs
Formal interpretive programs are available during the summer and may include talks, guided walks, multimedia presentations or other activities. Check at the front desk in the Visitor Center for topics, meeting times, and locations.

There are also special events throughout the year that offer indoor opportunities for families to participate in. Annual activities such as pottery making and ledger art drawing take place on Founders' Day and, when staffing allows, several days throughout the summer include hands-on, indoor programming for kids.

Call the park (507-825-5464 ext. 214) or check the 'Schedule of Events' at the bottom of our Things To Do page for more information.

Last updated: May 11, 2020