Boy Scouts of America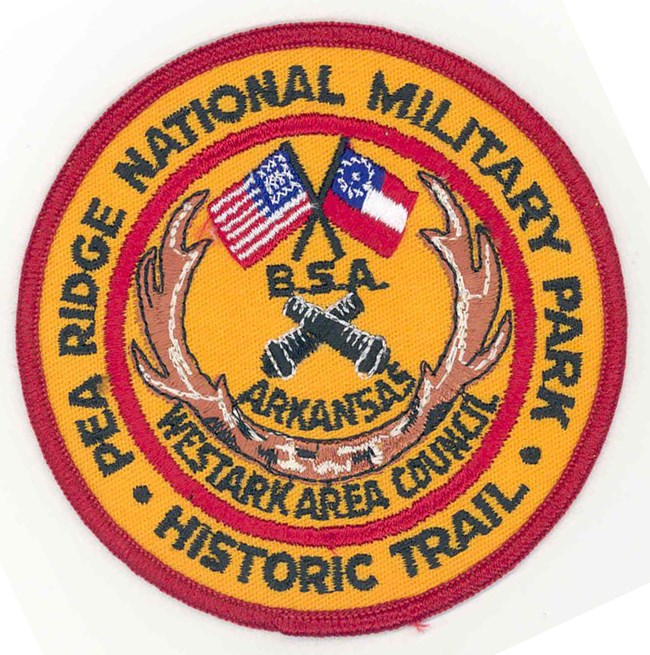 Pea Ridge National Military Park is pleased to work with the Boy Scouts of America. The park and the scouts have a long tradition of working together on community service projects, Eagle Scout projects and merit badges.
If you are in need of an Eagle Scout project, Pea Ridge has a few projects to choose from. In the past, scouts have built historic worm rail fences, painted cannon carriages, opened trails, and built gates. If any of these projects interest you please e-mail us
Need a hike for your Hiking Merit Badge? Pea Ridge has 7 miles of hiking trails, 9 miles of horse trail and a seven-mile road that you can pick and choose to complete your 10 or 20-mile hike.
Looking for a fun day hike? Come do the Hike through History. Tour the museum, watch the park film and do a seven mile hike. Answer 16 questions and you are eligible to purchase a unique BSA-Pea Ridge patch for $5.00 or medal for $6.95.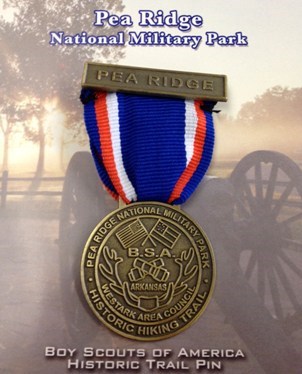 Last updated: April 10, 2015