Outdoor Activities
Pea Ridge offers those who love the outdoors plenty of opportunities to experience nature. The battlefield has hiking trails, a bike path and horse trails.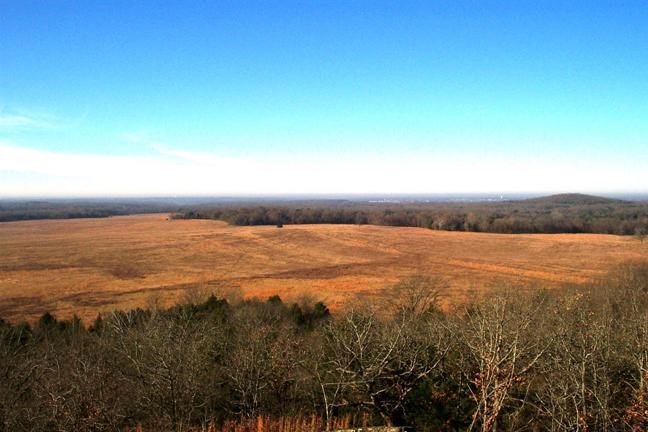 The park's hiking trail is seven miles long and goes through both natural and historic areas of the park. If you are not interested in hiking the entire trail there are several shorter loop trails, accessible from tour stop 7 (the Elkhorn Tavern).
Many people enjoy walking and running along the tour road. We welcome this, but always keep an eye out for moving vehicles.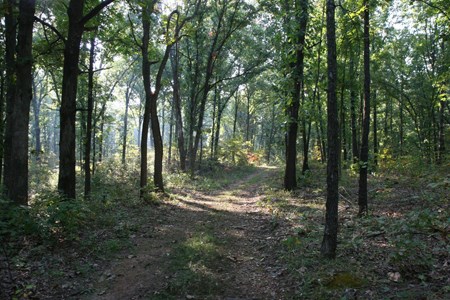 The horse trail head is located southwest of tour stop 1. The trail head has parking for 10-15 trailers and access to the horse trail is down the dirt road through the trees. There are now two loops to the horse trail. The shorter five mile trail and longer nine mile trail split at Ford Road. The five mile trail follows Ford Road while the nine mile trail goes to the more remote northern section of the park. Horses are no longer allowed to go to the Elkhorn Tavern or down to the Tanyard.
Bicycles are allowed only on the tour road and must ride with the flow of traffic and obey all traffic laws.
The white tail deer, turkeys, raccoons, and other wild animals live here and are protected. Please do not feed, touch or harass the wildlife in anyway.
Snakes are abundant at Pea Ridge. Pigmy Rattlesnakes, Cottonmouths, and Timber Rattlesnakes are found in the park as well as several types of non-venomous snakes. Please leave them alone and leave the area.
Depending on the time of year, we recommend spraying for and/or wearing protective clothing against ticks and chiggers.


Last updated: April 7, 2020