Zebulon Vance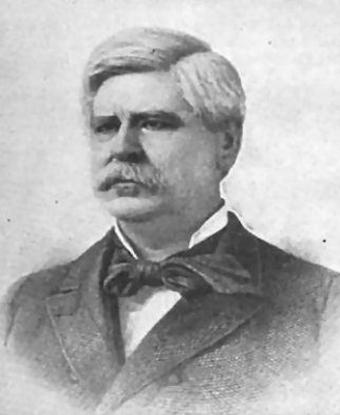 Quick Facts
Significance:

Governor, Senator, Representative

Place Of Birth:

Weaverville, NC

Date Of Birth:

June 13, 1830

Place Of Death:

Washington, DC

Date Of Death:

April 14, 1894

Place Of Burial:

Asheville, NC

Cemetery Name:

Riverside Cemetery
A career politician from North Carolina, Zebulon Baird Vance served in the U.S. House of Representatives from 1858 until March 1861. While in Congress he resisted the prevailing secessionist sentiment common among his fellow Southerners, believing such sentiments to be dangerous and unwise. Vance changed his mind after the firing on Ft. Sumter and President Lincoln's call for troops. He now urged North Carolina to secede. Refusing to run for a seat in the Confederate Congress, Vance chose to join the fight and raised a company of volunteers, The Rough and Ready Guards, serving as its captain. Vance was then elected Colonel of the 26th North Carolina Infantry, which he led until leaving to run for governor in September 1862.

As governor of North Carolina, Vance criticized the centralization of the Confederate government, especially its policies on conscription, suspension of habeas corpus, desertions and impressment of material. Vance became his state's most vociferous advocate, allocating funds for blockade running to provide much-needed supplies to both soldiers and civilians. During his second term as governor, Vance was powerless to halt the advance of Sherman's army through North Carolina. With North Carolina's population destitute and its cities in ruin, Vance was arrested by Federal troops on May 13, 1865 and imprisoned briefly in Washington, D.C.

Following his parole, Vance returned to North Carolina and moved his law practice to Charlotte. The state legislature elected him to a U.S. Senate seat in 1870, but was barred from taking office by the 14th Amendment. Vance was elected once again as governor in 1876, serving two years before being elected once more to the U.S. Senate in 1879. Vance served in the Senate until his death in 1894.
Last updated: June 17, 2015