Person
Women of the Manhattan Project: Katherine "Kitty" Oppenheimer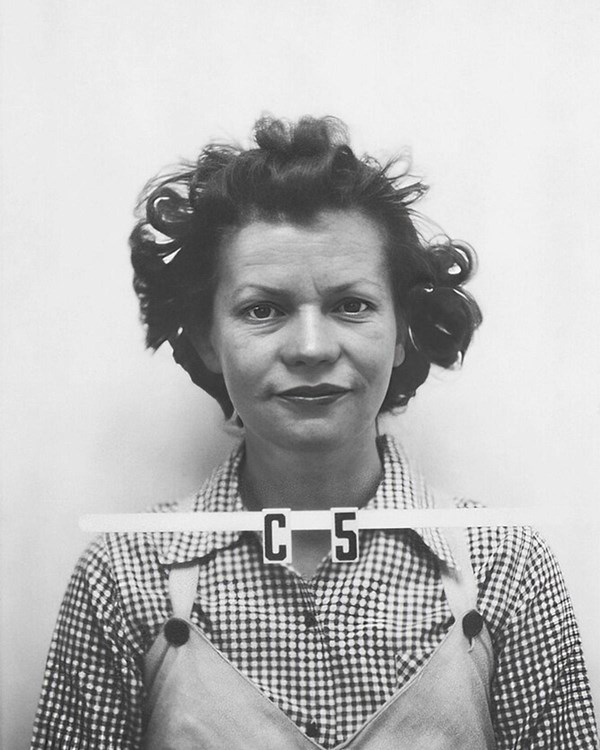 Significance:
Kitty Oppenheimer, a botanist, was the wife of J. Robert Oppenheimer, director of the Los Alamos Laboratory
Place of Birth:
Recklinghausen, Germany
Date of Birth:
August 8, 1910
Place of Death:
Panama City, Panama
Date of Death:
October 27, 1972
Place of Burial:
Cremated, ashes scattered off St. John, US Virgin Islands
Katherine (Kitty) Puening (1910-1972) was born in Germany, and her family moved to the US two years later. She studied botany, receiving her degree from the University of Pennsylvania. She was politically active and, as many college students did at that time, became a member of the Communist Party. She was married to Frank Ramseyer (annulled 1933), Joe Dallet (killed in the Spanish Civil War, 1937) and Richard Harrison. Kitty and Harrison, a doctor, worked at CalTech, where she met Robert Oppenheimer. She married him in November 1940, the day after she divorced Harrison, and their first child, Peter, was born in May.
In 1942 Robert Oppenheimer became director of the secret Los Alamos laboratory of the Manhattan Project. In March 1943, the family moved into one of the houses built by the Ranch School, now called the Oppenheimer House and belonging to the Los Alamos Historical Society. Kitty worked for about a year as a lab technician. Their daughter Katherine (called Toni) was born in the base hospital in 1944. Robert considered Kitty a confidant, even related to situations in the secret laboratory, and the two strongly relied on each other throughout their 26-year marriage. After the war they moved to Princeton, where Robert was the director of the Institute for Advanced Study. There they added a greenhouse, where Kitty raised orchids. Later they built a beach house in the Virgin Islands and spent vacations sailing. Kitty passed away of a pulmonary embolism in 1972, five years after Robert's death from throat cancer. Their remains, and those of their daughter Toni¸ were scattered at sea off their St. John Island property. 
Last updated: August 7, 2023