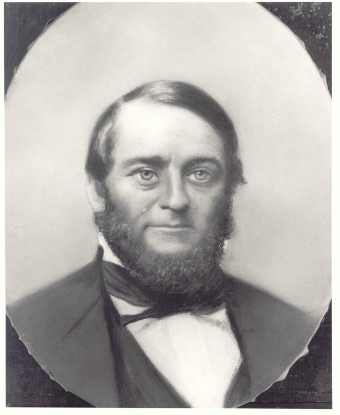 Significance:
Owned the House Where the Surrender Meeting Took Place
Place of Birth:
Alexandria, Virginia
Date of Birth:
May 13, 1814
Place of Death:
Alexandria, Virginia
Date of Death:
June 5, 1882
Place of Burial:
Alexandria, Virginia
Cemetery Name:
St. Paul's Episcopal Cemetery
Civilians in a War Zone
Wilmer McLean was a native of Alexandria Virginia. In 1853 he married a wealthy widow named Virginia Mason. The couple then moved into a house near Manassas, Virginia. By 1861 the American Civil War had began. Shortly after the Battle of Ft. Sumter, the northern and southern armies engaged once again in the battle of Manassas (Bull Run). During the first battle of Manassas the McLean's house served as General Beauregard's headquarters. By the the second battle, fought a year later, McLean, now a merchant-trader speculating in sugar, decided to move his family.
A Safe Harbor?
Wilmer moved to the relative safety of a two-story house on the Lynchburg-Richmond Stage Road. The house, located in the small village of Appomattox Court House, was the house that became the meeting place for Generals Lee and Grant on April 9, 1865. 
Last updated: September 5, 2023