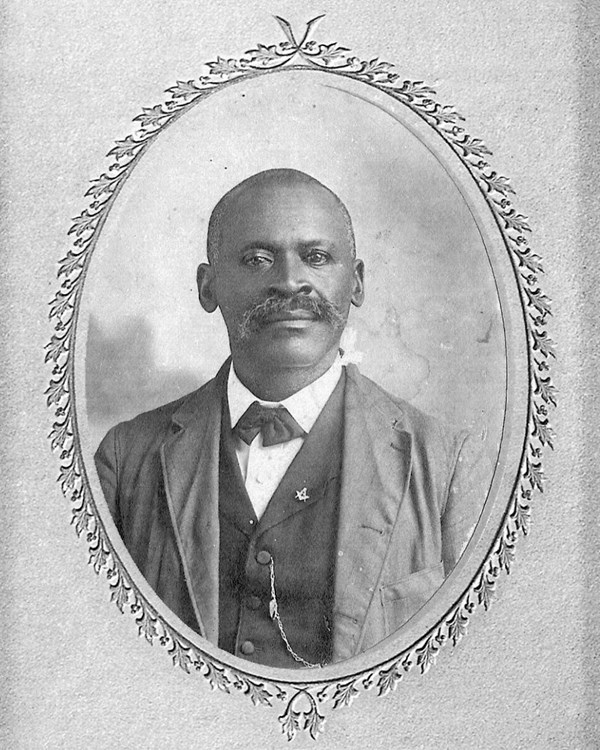 Significance:
Alabama Homesteader
Place of Birth:
Leaksville, Green County, Mississippi
Date of Birth:
January 14, 1854
Place of Death:
Wilmer, Mobile County, Alabama
Date of Death:
May 31, 1939
Cemetery Name:
Moffettville Cemetery
William Beard was born enslaved in Leaksville, Mississippi on January 14,1854. He was one of three children, two boys and a girl, who were born to Joe Beard and Sarah (McKinnis) Beard. In the 1870 US Census, he and his siblings were living with their grandmother Hannah in Jackson County, Mississippi. Shortly after that time he married Ann Moffett and lived in Wilmer, Mobile, Alabama. In 1880 US Census, his occupation was listed as working in the Timber Industry and had four children (Joseph, William, E. John and Ellen). William and Ann had seven children before her death in 1885.  
William submitted Homestead Application # 714 on November 21,1877. He built a house and fenced and cultivated about six acres of land. In addition, he also built a stable, corn crib, and other out houses. He eventually farmed a large amount of the land and was able to grow a variety of fruits and vegetables. He also raised animals and had a smoke house for storing meat. The Beard family was never hungry and was able to share food with other families when they were in need. Although William Beard could read and write, he used an X on his land entry document as his signature. 
William Beard had the following witnesses to testify to support his final homestead claim - Jackson Moffett – the brother of his wife Ann, and Wesley Taylor, a neighbor.  William Beard's brother-in-law Jackson testified on the homestead land application that Beard settled in Wilmer/Moffettville, Alabama on September 4,1871. The final Homestead Application was submitted on November 21,1877 for 159.98 acres of land. Beard received his Homestead Land Patent # 364 on December 30,1879.
In addition to farming the land, William was a logger by trade. His last living daughter, Eleanor, provided an account of some of his life during that time. She said that her daddy was a Straw Boss in the logging business which meant that he had to supervise the workers, plus count and document logs that were shipped to other merchants. He also harvested logs and took them up and down the river. Beard had a logging team in Alabama and in Mississippi. Because he was unable to personally supervise this team in Mississippi, Beard lost a large sum of money and had to close the business there. However, the business in Alabama was profitable and employed family members and others in the community.
William was a Christian by faith. His in-laws (Cyrus John Moffett and Rachel Banks Moffett) founded the Moffettville Baptist Church on Wilson Road on December, 1868 and later organized in August, 1876. He served as Chairman of the Deacon Board and was actively involved in his community offering counseling and support to people to uphold the moral standards of Christ in the Wilmer/ Moffettville community.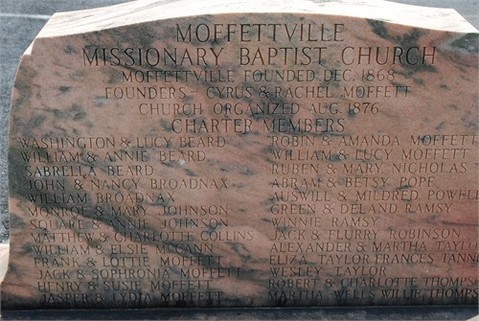 Moffettville Baptist Church Founders
photo credit: Marcia Green Lamar
Upon the death of his wife Ann, William continued to raise his children on the farm. He later married her sister Sabrie Ella in April, 1889. He felt that by marrying Ann 's sister she would better take care of the children. From this union, they had ten additional children. Sabrie Ella died in 1905. William then married Ada Bales Robinson. Ada died in 1918. William married once more to Cynthia Ann Adams. Cynthia, a widow, had two sons prior to her marriage to William and later had a daughter. This daughter lived until 2013 and was able to share family information.      
As of today there are few family members who still own or live on parts of this land. The home that William built is no longer standing. After the death of his last wife, the home was vacant and later destroyed by a hurricane.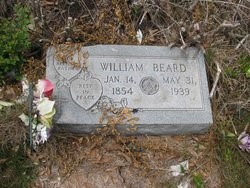 William Beard gravestone at Moffettville Cemetery
photo credit: Marcia Green Lamar
Contributor: Marcia Green Lamar, descendant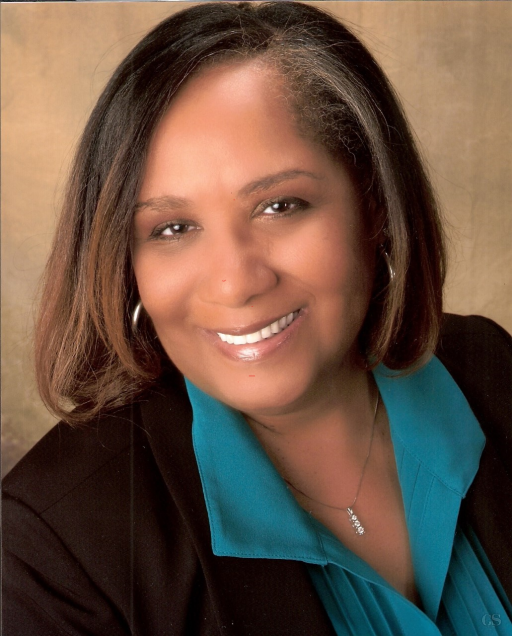 Marcia Green Lamar
photo credit: Marcia Green Lamar
Marcia is a wife, mother of four and a grandmother of seven. She loves to garden, travel, spending family time and genealogy. She is a self-taught intermediate genealogies and just one of the family historians who are researching and documenting the Beard and Moffett Family's journey. Born and raised in Mobile, AL but has called Georgia home for over fifty years. She is currently an active member of Alabama Genealogical Society, First Families of Alabama, Afro-American Historical and Genealogical Society, Inc, Metro Atlanta and Mobile Chapters, National Society Daughters of the American Revolution, National Society Daughters of the Union, National Society Sons and Daughters of the US Middle Passage, Jamestown Society, National Society Sons and Daughters of the Pilgrims, Colonial Dames Seventy Century and the Order of Washington. 
More from the contributor: William Beard's last living daughter was my great Aunt Eleanor. And Wesley Taylor, a neighbor and witness for William Beard's claim, became my great grandmother Deland Ramsey's second husband. I remember going to Wilmer/Moffettville to visit relatives. We would ride horses, pick fruit off the trees and vines, eat great food, attend church and home comings. I would see lots of family members and clean the cemetery with my mother and grandmother. Now,  my husband and I try to keep the tradition alive by going to the cemetery to make sure that all of the graves are cleaned.
Last updated: February 28, 2022