Virginia Dare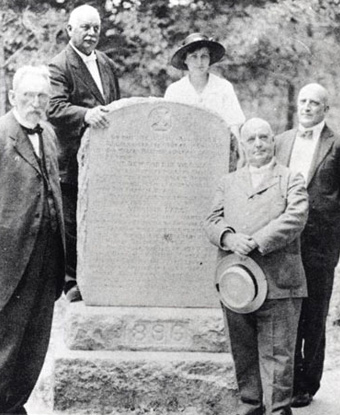 Quick Facts
Significance:

First English child born in North America

Place of Birth:

Roanoke Island, NC

Date of Birth:

August 18, 1587
Virginia Dare, daughter of Ananias and Eleanor Dare and granddaughter of John White, was the first English child born in the New World. While very little is known about her or her parents' life, her story is synonymous with the mythologizing of the Lost Colony of Roanoke.
Her father Ananias Dare was a London-based tiler and bricklayer and likely was a man of means; he was granted a coat of arms and was part of the ruling group of colonists sent to Roanoke in 1587. Her mother Eleanor, daughter of John White, was one of seventeen women who made the same journey to Roanoke Island. 
The fate of Virginia Dare and her parents remain unknown. They vanished with the other members of the Roanoke colony sometime during or after 1587, when John White returned to England to procure more colonists and supplies. However, the legend of Virginia Dare has lived on for over 400 years, through stories, novels, films, and television.
Last updated: September 14, 2017