Person
Helen Tanner Brodt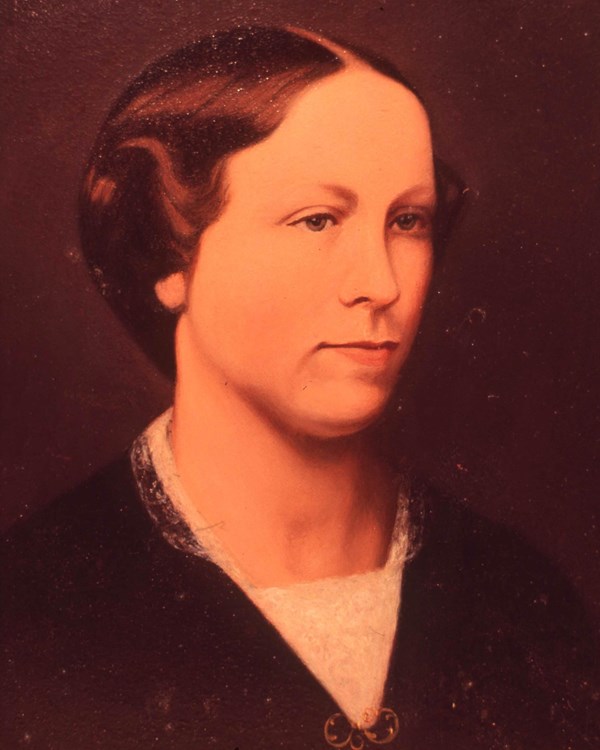 Significance:
First known white women to climb Lassen Peak, namesake of Lake Helen, accomplished painter
Helen Tanner was born in 1838 in New York. An astounding artist, she trained at the National Academy of Design in New York City before meeting her husband, Aurelius W. Brodt. In 1863, Helen and her husband moved west and settled in Red Bluff where Helen worked as a schoolteacher and continued to practice art.[1]
In 1864, Helen and Aurelius were camping near Lassen Peak to enjoy fresh air as recommended by ailing Aurelius' physician. A nearby climbing party spotted the smoke from their fire.[2] The party lead, Major Pierson B. Reading was an esteemed pioneer who also owned a mining claim with Kendall Vanhook Bumpass in the Lassen area and namesake of Reading Peak. Reading invited Helen and Aurelius to join his party and on August 28, Helen Brodt became the first white woman to summit Lassen Peak. Reading was so impressed with her that he named a small alpine lake south of Lassen's summit, Lake Helen.[3] 
Aurelius wrote about the summit in a letter to mother: 
"…last week Helen and myself climbed and stood upon the very top of Lassen's Peak, eleven thousand feet above the level of the ocean. It was a thrilling adventure—we walked over snow and ice that had probably laid there for centuries—we found a crater in active operation, sending up vast clouds of sulphuorous steam and making a deafening roar, similar to an immense steam engine blowing off steam."..."We found a beautiful little lake near the top of the mountain, which was named Lake Helen, after my wife, she being the first white woman that ever saw it."[4]
After living in Red Bluff, the Brodts moved to Berkeley and then Oakland, where, in 1867, Helen was the first art teacher of Arthur Matthews, a renowned Californian artist. Helen's paintings won awards at the New Orleans Exposition in 1880 and Chicago World Fair in 1893.[5]
Helen Tanner Brodt passed away in 1908. Her daughter, Ethel, was instrumental in creating and dedicating a historical marker at Lake Helen in 1933 so Helen's artistic and athletic accomplishments can be noted by future generations.[3] 
 
View a watercolor box and pastel box used by Helen and a few of her paintings: Mission Carmel, Mount Shasta and a mountain lake, and Mount Shasta viewed through trees.
[1] Charlene Sands, Strokes of Brilliance—Women Artists of West (Petticoats & Pistols, March 23, 2009).
[2] Harry Noyes Pratt, A Woman Pioneer on Lassen's Peak (Overland Monthly and the Out West Magazine, Volume 82, November 1924, 488 & 524).
[3] Rebecca Yerger, Rebecca Yerger, Memory Lane: The Women of Wilson's Inn (Napa Valley Register, March 24, 2019).
[4] May Hazel Southern, Our Storied Landmarks, Shasta County California (Southern, 1942).
[5] Barbara Lekish, Embracing Scenes about Lakes Tahoe & Donner: Painters, Illustrators & Sketch Artists 1855-1915 (Great West Books, 2003), 30.
Last updated: August 20, 2020