Susie King Taylor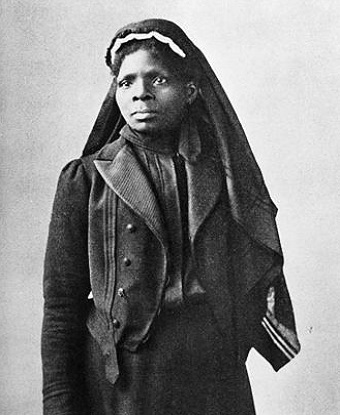 Quick Facts
Significance:

Army nurse, Author, Memoirist

Place of Birth:

Liberty County, Georgia

Date of Birth:

August 6, 1848

Place of Death:

Boston, Massachusetts

Date of Death:

October 6, 1912

Cemetery Name:

Mount Hope Cemetery
Susie King Taylor was the first black teacher to openly instruct African American students in Georgia.
Susie King Taylor was born into slavery in Savannah, Georgia. While growing up, Susie and her brother attended secret schools in Georgia, a state that had strict laws against educating African Americans. In 1862, at the age of 14, Susie fled to Union-occupied St. Simons Island where she gained her freedom. It was there that she was offered books and school supplies by Commodore Louis M. Goldsborough if she agreed to organize a school. She taught children during the day and adults at night.
Throughout the war she traveled with her husband serving as a nurse and taught African American Union soldiers how to read and write. After the war ended, she opened a school for freed black children in Savannah, GA. Later, Susie moved to Boston and became president of the Women's Relief Corps. Eventually Mrs. Taylor wrote her memoirs becoming the first African American nurse to write about her experiences in the Civil War. In 1912, Susie King Taylor died in Boston at the age of 64.
Last updated: July 24, 2018