Person
Samuel Garland, Jr.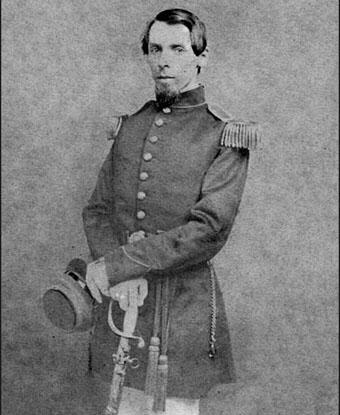 Significance:
Confederate General
Place Of Birth:
Lynchburg, VA
Date Of Birth:
December 16, 1830
Place Of Death:
South Mountain, MD
Date Of Death:
September 14, 1862
Place Of Burial:
Lynchburg, VA
Cemetery Name:
Presbyterian Cemetery
From the Peninsula to Maryland: Garland's role in the summer of 1862
Samuel Garland, Jr. was born in Lynchburg, Virginia in 1830. He attended the Virginia Military Institute where he graduated third in his class before going on to law school at the University of Virginia. When Virginia seceded from the Union in the spring of 1861 Garland left his law practice to join the 11th Virginia Infantry as a Colonel.
Garland earned a reputation for bravery in battle and was promoted to Brigadier General. During the Maryland Campaign Garland's brigade was tasked with defending Fox's Gap during the Battle of South Mountain. This battle was a turning point in the Maryland Campaign, which had previously been met with Confederate victory. However, unbeknownst to the Confederates, Lee's battle plans had been discovered by Union forces and when Lee divided his army between Harpers Ferry and South Mountain the Union advanced. At the South Mountain gaps the Union met with a relatively small Confederate force, amongst this force was Garland's brigade. During the fighting Garland was killed. In his official record of the battle D.H. Hill called Garland a "pure, gallant, and accomplished Christian soldier."
Last updated: June 18, 2015