Person
Samuel de Champlain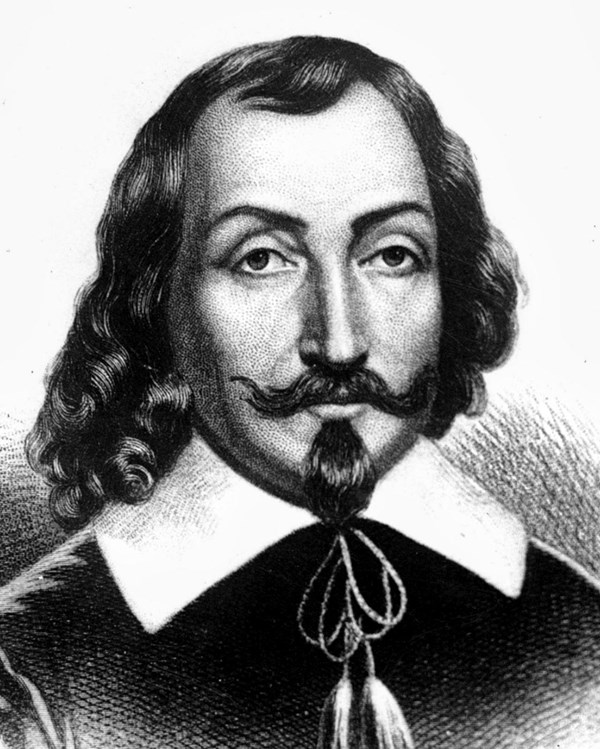 Significance:
French Explorer and Navigator
Place of Birth:
Brouage, France
Date of Birth:
August 13, 1567
Place of Death:
Quebec City, Canada
Date of Death:
December 25, 1635
Samuel de Champlain was born in La Rochelle, France to a family of mariners. He gained experience as a navigator through voyages with his uncle, notable fur trader François Gravé Du Pont, who traveled and traded in the New World as early as 1599. The knowledge of the New World gained on these journeys proved valuable for Pierre Dugua, Sieur de Mons — the man given the fur trading patent for the Acadia territory by King Henry IV of France. This vast territory ranged from modern day Newfoundland, southward to around present-day Philadelphia. This lucrative monopoly over trade and land in the New World required Dugua to organize an expedition, but he was no sailor. He enlisted the help of royal cartographer and navigator, Samuel de Champlain.
Legacy
Champlain led the group of 79 men to the New World, and in 1604 they settled on Saint Croix Islands. After they settled, in September of 1604 Champlain continued his exploration south where he first sighted the "deserted mountains." In his journal he wrote, "The same day we passed also near an island about four or five leagues long…it was very high, notched in places, so as to appear from the sea like a range of seven or eight mountains close together. The summits of most of them are bare of trees for they are nothing but rock…I named it the island of the Desert Mountains."
In Champlain's native French, it was called "Île de Monts Déserts." Since they settled here thousands of years before, the Wabanaki called this island "Pesamkuk." Later, Sir Robert Mansel called it Mount Mansel. Yet the name that stuck on most maps of that time until today, was the one coined by "Soldier, Sailor, Explorer" Samuel de Champlain, Mount Desert Island.
The mountain formerly known as Newport Mountain now bears his name. A memorial plaque just outside the park to commemorate the 400th anniversary of Champlain's arrival reads:
"…Samuel de Champlain
 Born in France 1567
Died at Quebec 1635
 A soldier sailor explorer
And administrator
Who gave this island its name."
References
Naming the Pesamkuk: Mansel Place Names on Mount Desert Island, February 2015, Abbe Museum
Champlain Monument May Be Moved, February 10, 2003, Bangor Daily News
Last updated: August 15, 2021