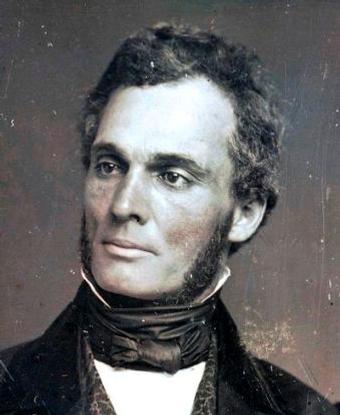 Significance:
Free black abolitionist
Place Of Birth:
Charleston, SC
Date Of Birth:
August 4, 1810
Place Of Death:
Philadelphia, PA
Date Of Death:
April 15, 1898
Place Of Burial:
Philadelphia, PA
Cemetery Name:
Fair Hill Burial Ground
Robert Purvis was an anti-slavery activist who came to his calling through an extraordinary set of circumstances. Born of a free black women and British immigrant cotton merchant in 1810, Purvis's maternal grandparents were another free woman-of-color and the prominent Jewish-American Charleston flour merchant Baron Judah. When Purvis was nine, his father William moved his family from Charleston to Philadelphia in search of better opportunities for his three multi-racial sons. He enrolled them in the Pennsylvania Abolitionist Society's Clarkson School, and when he died in 1826, left them each substantial fortunes.
Purvis graduated from Amherst Academy in Massachusetts not long after and then returned to Philadelphia, where he took up the abolitionist cause in earnest. In 1833, Purvis helped abolitionist William Lloyd Garrison establish the American Anti-Slavery Society Philadelphia, signing its "Declaration of Sentiments," and also the Library Company of Colored People. He lectured widely and organized resistance to efforts aimed at restricting free blacks' civil rights. Between 1845 and 1850, Purvis served as president of the Pennsylvania Anti-Slavery Society, and from 1852 to 1857, chaired the General Vigilance Committee which provided direct assistance to runaway slaves. Purvis supported many progressive causes beyond abolition. He served as the first vice president of the Woman's Suffrage Society and supported the drive to limit the availability of alcohol.
Last updated: May 17, 2019