Person
Robert Ball Anderson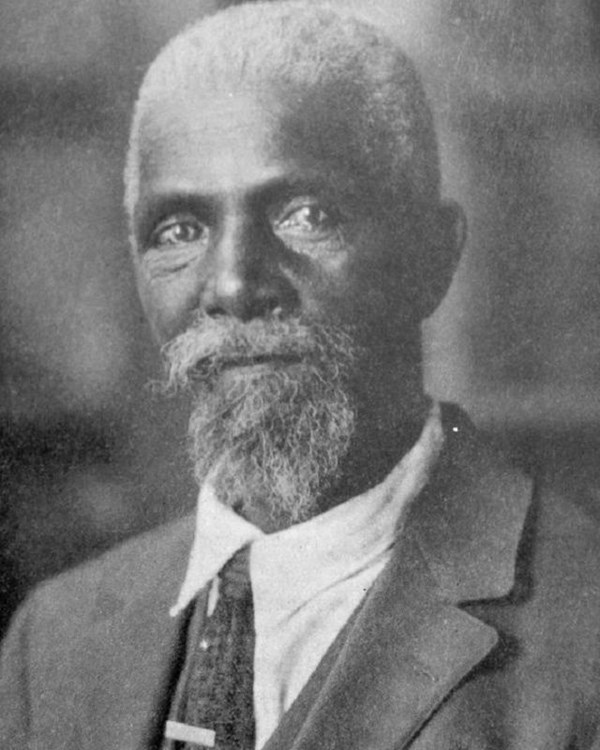 Significance:
Homesteader
Place of Birth:
Green County, Kentucky
Date of Birth:
March 1, 1843
Place of Death:
Union, Nebraska
Date of Death:
November 30, 1930
Place of Burial:
Hemingford, Box Butte County, Nebraska
Cemetery Name:
Hemingford Cemetery
Robert Ball Anderson was born into slavery on the Ball plantation in Green County, Kentucky.
He ran away from the plantation in the fall of 1864 and joined the Union army. He served with the 125th Colored Infantry. Following the end of the Civil War, his regiment was sent to Fort Leavenworth, Kansas. During his service he also traveled to New Mexico, Texas, and Colorado.
After his military service was completed, Anderson travelled to Iowa. He spent time in Tabor, Iowa, working in a local brickyard and then local farmer.

In 1870 he moved to eastern Nebraska, staking a homestead claim in Butler County for 80 acres. Years of drought, low farm prices, and grasshopper plagues forced him to lose his claim in 1881. He spent the next three years as a farmhand in Kansas.

He headed for western Nebraska in 1884. By 1886 he took up a claim under the provisions of the Timber Culture Act. Anderson had some financial disasters, but was able to add to his holdings. The result was a prosperous ranch in Nebraska on 2,080 acres by 1918. Most of Anderson's land was pasture raising cattle and horses. He had as many as 50 head of horses at a time.

Anderson escaped the racial prejudice of the South, but found he still lived in a society influenced by racist ideas. The county's black population in 1910 was 55, under 1 percent of the population. Many were laborers who had come to the Alliance area as Burlington workers.

Robert Anderson lived near Hemingford, an exclusively white town. The white community around his homestead generally accepted Anderson. He had a good military record and was a successful rancher and farmer. As one man stated, "If there was ever a gentleman — if I've ever known one — it was Robert Anderson."

In 1922 in Forrest City, Arkansas, at his brother's home, Anderson met Daisy Graham. He married Daisy on March 19, 1922. She was 21, he 79. Later she said, "He loved me, but 1 didn't when 1 married him." Anderson and his ranch offered a form of security for her she had not found in the South. His wife and her family came to Nebraska with him.

Anderson, his wife, her brother and a friend were in a car accident. Near Union, a small town 40 miles east of Lincoln, the car left the road and overturned in loose gravel. They were returning from a visit with his brother at Forrest City, Arkansas. Daisy was bruised and Ernest Graham, who was driving, escaped unhurt. Robert Anderson died en route to St. Elizabeth Hospital in Lincoln.
Interview with Daisy Anderson (widow of Robert Anderson) originally aired on All Things Considered, July 1, 1998.
Robert Ball Anderson Archival Collection at History Nebraska
 
Last updated: February 7, 2021