Richard Lucian Page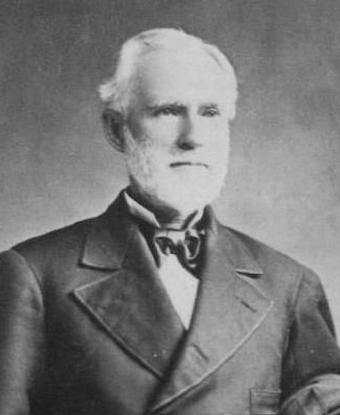 Quick Facts
Significance:

Confederate army and navy officer

Place Of Birth:

Clarke County, VA

Date Of Birth:

December 20, 1807

Place Of Death:

Blue Ridge Summit, PA

Date Of Death:

August 9, 1901

Place Of Burial:

Norfolk, VA

Cemetery Name:

Cedar Hill Cemetery
Richard Lucian Page was a career United States naval officer who rose through the ranks of the pre-war Navy to command the "Independence" in the Mexican War, the brig "Perry" on the African Station, the sloop "Germantown" on the East India Station and, for one tour of duty, the Gosport Naval Yard at Norfolk.

Page resigned from the U.S. Navy at the beginning of the Civil War to accept a commander's position with the Confederate navy. In the early days of the conflict, Page worked to organize Virginia's navy and strengthen its coastal defenses. He was later assigned to oversee the development of a new marine engineering and naval ordnance depot near Charlotte, North Carolina. He was a brigadier general in the Confederate army and commander at Fort Morgan, Alabama when he and much of his command were captured by Union forces in August 1864.

Page became a superintendent of schools after the war. He was a cousin of Confederate General Robert E. Lee.
Last updated: June 17, 2015