Person
Konwatsi'tsiaienni — Molly Brant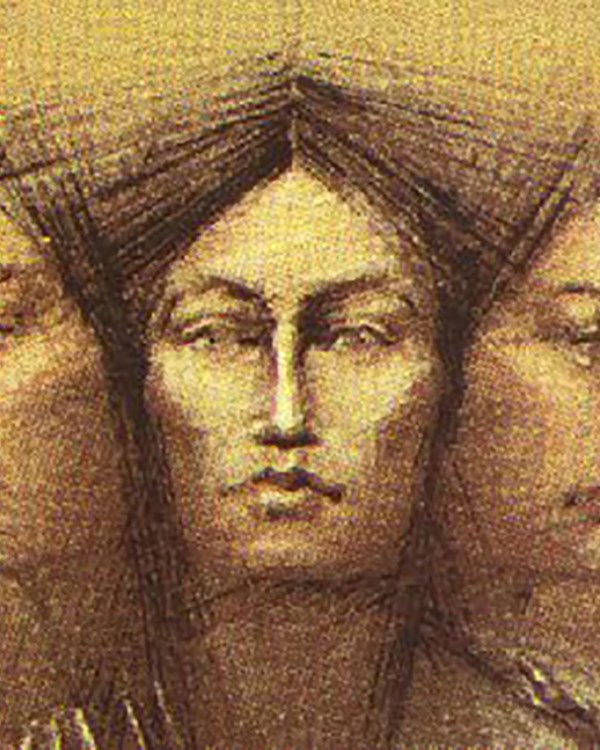 Place of Birth:
Canajoharie on the south bank of the Mohawk River, or Ohio River Valley
Date of Birth:
circa 1735
Place of Death:
Kingston, Ontario, Canada
Date of Death:
April 16, 1796
Place of Burial:
Kingston, Ontario, Canada
Cemetery Name:
St. Paul's Anglican Church
Mary, commonly called Molly, Brant was born in 1736, most likely in the Ohio Valley. She grew up in Canajoharie and was educated in a European fashion, possibly at a mission school. In Mohawk she was also known as "Konwatsi'tsiaienni" and "Degonwadonti."
At age 18, she accompanied a delegation of Mohawk Chiefs to Philadelphia to discuss fraudulent land transactions. This was her first introduction into the world of political responsibility. She eventually became a Clan Mother.
She probably knew Sir William Johnson as an acquaintance during the 1740's and 1750's, but it was not until the 1759 that they became romantically linked. She bore him eight children, seven of which survived, and was officially referred to as William Johnson's "housekeeper" but was relied upon for much more.
Like her brother Joseph, she assimilated both European and Indian culture into her life and was equally at home in both worlds. She spoke Mohawk and dressed in Mohawk fashion all her life and encouraged her children to do so. Her position as Clan Mother helped in Johnson's success as Indian Superintendent.
After Sir William's death in 1774, she moved her family from Johnson Hall back to Canajoharie and established a trading post. During the American Revolution she sheltered and fed loyalists and supplied them with arms and munitions. In 1777, it was Molly that sent word to Sir John Johnson's and Joseph Brant's forces that Herkimer was marching to rescue the besieged Fort Schuyler. As a result of these actions she was forced to flee her home in the Mohawk Valley, leaving it behind to be plundered and occupied.
Her family fled to Fort Niagara and Molly began to direct her attention to keeping the Six Nations (particularly Mohawks) on the side of the British. Her position as a Clan Mother and her former relationship with Sir William Johnson meant that she exerted even more influence over them than her brother. A British was once recorded to have said: "their uncommon good behaviour [was] in great measure to be ascribed to Miss Molly Brant's influence over them, which [was] far superior to that of all their Chiefs put together." She also used her position to promote the interests of her people while increasing her own power.
After the war, Molly settled at Kingston, Canada and received a substantial military pension for her wartime services. In 1785, on a trip to Schenectady, NY the Americans offered her financial compensation for her return. This was rejected "with the utmost contempt." She remained staunchly pro-British and pro-Haudenosaunee the rest of her life.
Molly Brant died in 1796. The exact site of her burial remains unknown, but it is thought to be somewhere near Mohawk Church.
Last updated: October 8, 2022