Mary Walker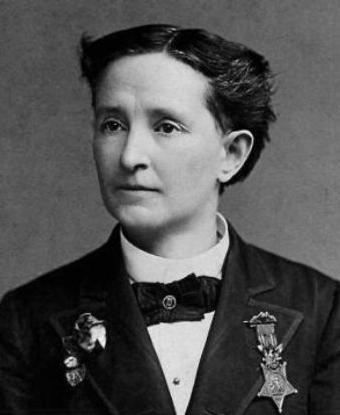 Quick Facts
Significance:

Doctor, only female recipient of Medal of Honor during the Civil War

Place Of Birth:

Oswego, NY

Date Of Birth:

November 26, 1832

Place Of Death:

Oswego, NY

Date Of Death:

February 21, 1919

Place Of Burial:

Oswego, NY

Cemetery Name:

Rural Cemetery
An American feminist, suspected spy, prisoner of war and surgeon, Mary Edwards Walker remains the only women ever to receive the Medal of Honor, which she was awarded for her service during the Civil War. Walker graduated with a doctor of medicine degree from Syracuse Medical College in 1855. Following her graduation, she married her fellow medical student, Albert Miller, and set up a joint practice in Rome, New York. The practice failed, ostensibly because the public would not accept a female doctor.

At the onset of the Civil War, Walker traveled to Washington to join the Union army. She was denied a commission as a medical officer, but served anyway as an unpaid volunteer surgeon at the U.S. Patent Office Hospital in Washington. In 1862, she worked as an unpaid field surgeon near the front lines at Fredericksburg and Chattanooga.

In September 1863, Walker became the first female U.S. Army surgeon following her commission as a "Contract Acting Assistant Surgeon (civilian)" by the Army of the Cumberland. While serving as an assistant surgeon with the 52nd Ohio Infantry, she routinely crossed the lines to treat civilians. On one such foray in 1864, she was detained by Confederate troops and arrested for spying. After spending four months in prison near Richmond, Walker was freed in a prisoner exchange. During the remainder of the war, Walker served at the Louisville Women's Prison Hospital and an orphan asylum in Clarksville, Tennessee.

Based on the recommendation of Major Generals Sherman and Thomas, President Andrew Johnson signed a bill on November 11, 1865, to present Walker with the Medal of Honor for Meritorious Service. She spent the remainder of her life advancing the cause of women's rights.
Last updated: August 18, 2017