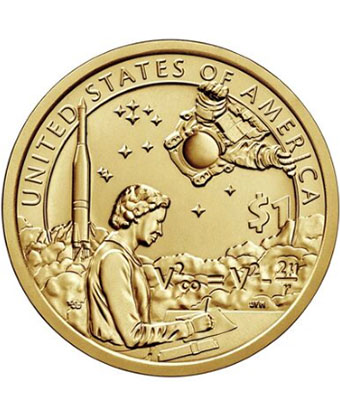 Significance:
First Native American woman engineer. Founding member of Lockheed's secret "Skunk Works," she helped bring people into space.
Place of Birth:
Park Hill, Oklahoma
Date of Birth:
August 9, 1908
Place of Death:
Los Altos, California
Date of Death:
April 29, 2008
Place of Burial:
Park Hill, Oklahoma
Cemetery Name:
John Ross Cemetery
Mary Ross, a Cherokee, was born in Park Hill, Oklahoma. As a child, she was sent to live with her grandparents in Tahlequah, the capital of the Cherokee Nation, so she could attend school.
At 16, she enrolled in Northeastern State Teachers' College in Tahlequah, earning her Bachelor's degree in mathematics in 1928. Northeastern State Teachers' College was founded on the grounds of the Cherokee Female Seminary, which Mary's great-great-grandfather, Cherokee Chief John Ross, was instrumental in establishing.
After teaching math and science in Oklahoma, in 1936 she worked as a statistical clerk for the Bureau of Indian Affairs, located in the Department of the Interior building in Washington, DC. The Bureau reassigned her in 1937 to be an advisor to girls at the Santa Fe Indian School in New Mexico. In 1938, after years of taking summer classes, she completed her Master's degree, also in mathematics, from the Colorado State Teachers College. Mary was fascinated by the stars, and took every astronomy class she could.
In 1942, Lockheed in California hired her as a mathematician. She was among the many women who got jobs that were traditionally held by men while men were serving in the military during World War II. She worked on desinging fighter jets and large planes. Unlike many other women, who were forced out of their jobs as men returned from the War, Mary continued working for Lockheed. The company sent her the University of California Los Angeles to get her professional certification in engineering -- the first Native American woman to do so.
In 1952, she was one of the 40 founding members of Lockheed's secret Advanced Development Program, known as the Skunk Works. Much of the work she did there remains classified. Some of the work we do know about includes preliminary design concepts for interplanetary space travel, manned space flight, ballistic missiles, and satillites in orbit above the earth. She also wrote about the feasibility and logistics of space travel to Mars and Venus.
Mary Ross retired from the Skunk Works in 1973. After retirement, she worked to get more Native Americans into the sciences. She was one of the participants in the opening ceremonies of the National Museum of the American Indian in Washington, DC in September, 2004. She died on April 29, 2008 at the age of 99.
In 2017, the United States Mint included a design featuring Mary G. Ross as one of several from which the final would be selected for a 2019 United States dollar coin commemorating American Indians' contributions to the space program.
Last updated: August 4, 2023