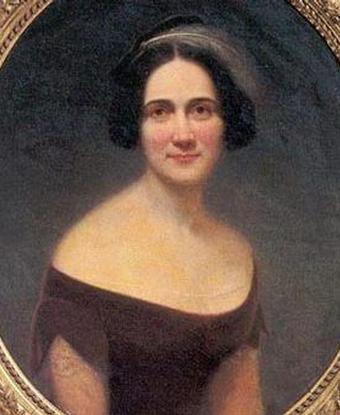 Quick Facts
Significance:

Confederate diarist

Place of Birth:

Stateburg, SC

Date of Birth:

March 31, 1823

Place of Death:

Camden, SC

Date of Death:

November 22, 1886

Place of Burial:

Camden, SC

Cemetery Name:

Knights Hill Cemetery
Born in 1823, Mary Boykin was the eldest child of Mary Boykin and Stephen Decatur Miller, who had served as a U.S. congressman and senator. In 1840, she married James Chesnut, Jr., the only surviving son of one of South Carolina's largest landowners. By 1858, James was an established lawyer and politician and was elected a U.S. senator from South Carolina, serving until South Carolina seceded from the Union in December 1860. Mary and James lived with his parents at Mulberry, the Chesnut plantation, where Mary found life to be a challenge amid the strong personalities of the Chesnut clan. She found life more stimulating once she and James moved to Washington, DC when James took his seat at the Senate.

Mary Chesnut began chronicling her thoughts in a series of diaries shortly thereafter, on February 18, 1861, and continued until June 26, 1865, just after the end of the war. During this time she was an eyewitness to many historic events as she accompanied her husband, a brigadier general in the Confederate army, to significant sites of the Civil War, including Montgomery, Alabama, the first capital of the Confederacy; Richmond, Virginia, where James served as an aide to President Jefferson Davis; Charleston, South Carolina, where she witnessed the bombardment of Fort Sumter; and Columbia, South Carolina.

Writing of the bombardment of Fort Sumter on April 12, 1861, she wrote:
"Do you know, after all that noise and our tears and prayers, nobody has been hurt. Sound and fury, signifying nothing. A delusion and a snare.... Carolina Institute, where secession was signed, burned down. From East Bay - along Broad St. down to the river - Mr. Petigru's house. So being antisecession does not save. The fire, as the rain, falls on the just and the unjust. Fire appeared simultaneously in several places."

The dairies provide an inside look at the political and social life of the South during the Civil War South and have been called the most important work by a Confederate author by some literary scholars. As Mary had no children, before her death in 1866 she gave her diary to her closest friend, Isabella D. Martin, urging her to have it published. The diary was first published in 1905 as a heavily edited version called A Diary from Dixie. A second, annotated version was published in 1981 as Mary Chesnut's Civil War, which won the Pulitzer Prize for history.
Last updated: December 15, 2017