Louis Wigfall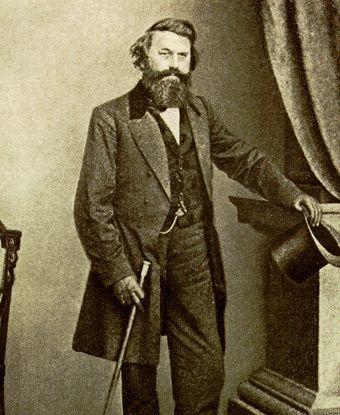 Quick Facts
Significance:

Senator

Place Of Birth:

Edgefield, SC

Date Of Birth:

April 21, 1816

Place Of Death:

Galveston, TX

Date Of Death:

February 18, 1874

Place Of Burial:

Galveston, TX

Cemetery Name:

Episcopal Cemetery
An American politician from Texas, Louis Trezevant Wigfall served as a member of the Texas legislature, U.S. Senate and Confederate Senate. Wigfall was among a group of leading secessionists known as the Fire-Eaters who advocated the preservation and expansion of the South's aristocratic agricultural society based on slave labor. He was a vociferous opponent of Sam Houston when the latter ran for governor in 1857, accusing him of selling out to Northern abolitionists. While a U.S. Senator, Wigfall eschewed any compromise on slavery, joining five other Southern senators in refusing to vote of the Crittendon Compromise in January 1861, causing the measure to be defeated.

He briefly served as a Confederate brigadier general, leading the Texas Brigade at the outset of the Civil War before resigning his commission to take a seat in the Confederate Senate. Originally a close friend of Confederate President Jefferson Davis, Wigfall clashed repeatedly with Davis over the need for a strong central government. He blocked the creation of a Confederate Supreme Court, fearing Davis' justices would interfere with states' rights. Wigfall was also a harsh critic of many of Davis' military policies, including his treatment of General Joseph E. Johnston, a close friend of Wigfall.

As the Confederacy crumbled in April 1865, Wigfall fled to Texas, hoping to continue the fight against the Union. Fearing arrest and under pursuit by federal authorities, Wigfall escaped to England in 1866, where he attempted to incite hostilities between Britain and the United States. He returned to the U.S. in 1870 and settled in Baltimore with his family.
Last updated: June 18, 2015