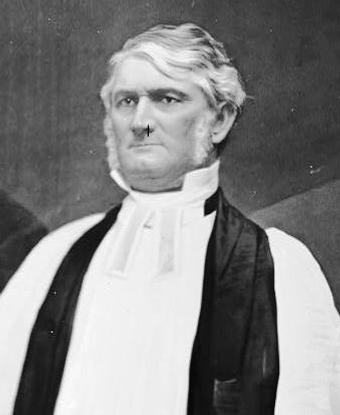 Significance:
Bishop and Confederate general
Place Of Birth:
Raleigh, NC
Date Of Birth:
April 10, 1806
Place Of Death:
Cobb County, GA
Date Of Death:
June 14, 1864
Place Of Burial:
New Orleans, LA
Cemetery Name:
Christ Church Cathedral
Leonidas Polk was a West Point graduate, planter, slave-owner and Episcopal bishop who, through the influence of his friend Jefferson Davis, began the Civil War as a major general in the Confederate army. Polk was initially charged with securing the Confederacy's northwestern frontier and in this capacity, he ordered the occupation of Columbus, Kentucky in September 1861, thereby provoking the Kentucky legislature to appeal for Federal troops to repel the invaders.
He was a corps commander during the Battles of Shiloh, Perryville and Murfreesboro, and in October 1862, was promoted to the rank of lieutenant general. Following the Battle of Chickamauga - and in the culmination of a long-running feud - Polk was removed from command by Braxton Bragg. He was then inactive for several months, not returning to the field until December 1863 when President Davis assigned him to oversee the Department of Mississippi and East Louisiana. Davis shifted Polk again in January 1864 to the Department of Alabama and East Mississippi.
In May 1864, Polk was ordered to merge his forces with those of Joseph E. Johnston and together arrest the advance of three separate Union armies moving on Atlanta, Georgia. Polk was scouting Union positions with his staff on June 14, 1864 when he was killed by a cannon shot near Marietta, Georgia.
Last updated: June 17, 2015