Kate Cumming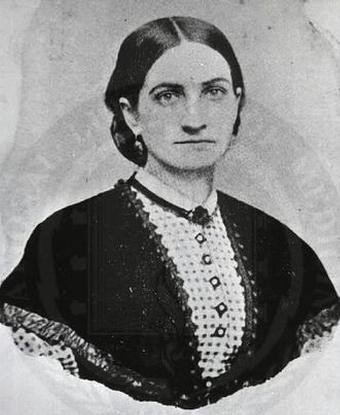 Quick Facts
Significance:

Confederate nurse and diarist

Place of Birth:

Edinburgh

Date of Birth:

1830

Place of Death:

Mobile, AL

Date of Death:

June 5, 1909

Place of Burial:

Mobile, AL

Cemetery Name:

Magnolia Cemetery
Kate Cumming was born circa 1830 in Edinburgh, Scotland though her family emigrated to America and settled in Mobile, Alabama when she was still a child. Upon the outbreak of the Civil War in 1861, Cumming's mother and two sisters left for England, but Kate remained in Alabama with her father and brother, who enlisted in the Confederate army.

As the war intensified and battlefield casualties rose, Cumming joined the home front relief effort, gathering supplies for hospitals. After hearing a speech advocating for more wartime nurses in April 1862, Kate volunteered her services, her first field experience coming at Corinth, Mississippi, where she cared from the wounded and dying from the Battle of Shiloh. She went on to become one of the best known Confederate nurses of the Western Theater.

Cumming kept a daily journal of her wartime experiences, observations and emotions, which was published after the war as Hospital Life in the Army of Tennessee and is considered one of the most accurate and vivid accounts of life in Southern wartime hospitals. She supported herself by teaching school and music and was active in heritage associations, including the United Daughters of the Confederacy.
Last updated: September 14, 2017