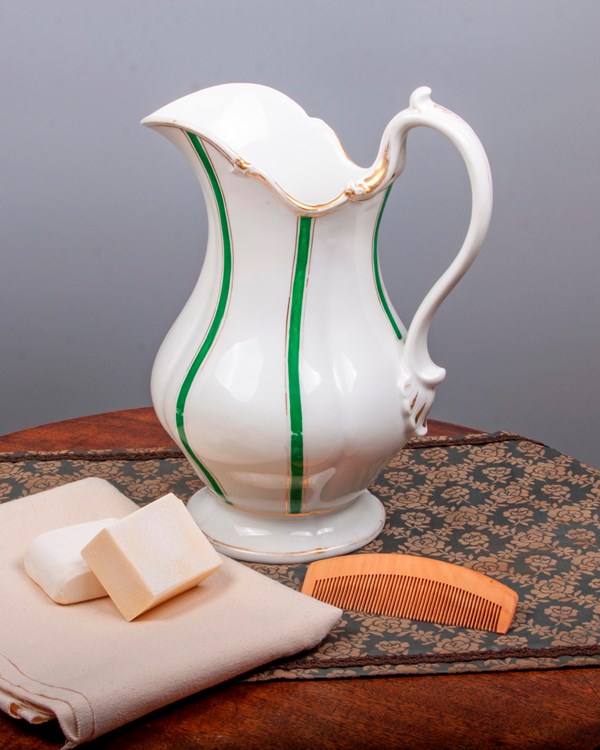 Significance:
Enslaved woman owned by Frederick F. Dent who served as Julia Dent Grant's maid during the American Civil War
Place of Birth:
St. Louis, Missouri
Jule was an enslaved woman who accompanied Julia Dent Grant for most of the American Civil War. In early 1864, she liberated herself by running away while in Louisville, Kentucky. 
According to Julia Dent Grant, Jule (who was sometimes referred to as "Black Julia" or "Julia") was "a slave born and brought up at my Missouri home," White Haven. When Julia married Ulysses S. Grant in August 1848, her father, Frederick F. Dent, informally "gifted" four enslaved laborers to her: Dan, John, Eliza, and Jule. While Julia Grant never held legal ownership of these enslaved people, she greatly benefitted from their labors and oversaw their daily activities. Jule was specifically noted by Julia Grant as "my nurse and maid." Througout the 1850s Jule's duties may have included nursing the Grant family's four children, cleaning the family's clothes by hand, and serving food and drinks to the Dent and Grant families. 
When the Grant family left St. Louis for Galena, Illinois, in early 1860, they "hired out" Dan, John, Eliza, and Jule "to persons [in St. Louis] whom we knew and who promised to be kind to them." However, after the American Civil War broke out, Julia Grant returned to St. Louis to visit her father in November 1861 and regained possession of Jule. She claimed in her Personal Memoirs that "Eliza, Dan, Julia, and John belonged to me up to the time of President Lincoln's Emancipation Proclamation." Technically this was a mistaken remembrance since Missouri was exempt from the Emancipation Proclamation when it was issued in 1863, but Julia Grant spent much time with her husband in Mississippi during the Vicksburg campaign and may have believed that these enslaved individuals were now free. In any case, Julia remarked that "when I visited the General during the war, I nearly always had Julia with me as nurse," even after the issuance of the Emancipation Proclamation in 1863. 
In early 1864, the Grants oldest son Fred became deatly ill with typohid fever and dysentery in St. Louis. Anixous to get back to White Haven, Julia Grant traveled with Jule and her youngest son Jesse back to St. Louis from Nashville, Tennessee. They arrived in Louisville, Kentucky, to meet a military escort on January 20, and around this time Jule ran away. "I suppose she feared losing her freedom if she returned to Missouri," Julia Grant speculated. "I regretted this as she was always a favorite of mine." While Julia Grant implies that Jule may have already received her freedom, it is clear that Jule was ready to start a new life for herself away from Julia Grant, without advanced notice or a goodbye of any sort. 
Julia Grant recalled that Jule "married soon afterwards," but little else is known about her life in freedom. The contradiction of Julia Grant's possession of Jule during the American Civil War while her husband fought to end slavery raises interesting questions about Julia Grant's relationship with slavery, and Jule's motivations for running away during the war.  
Last updated: February 5, 2021