John Willis Ellis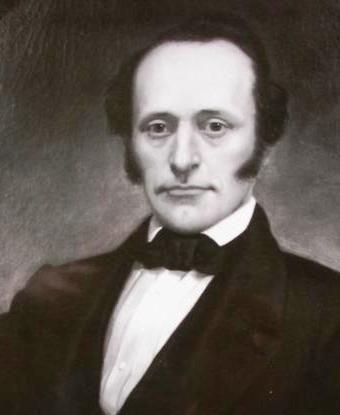 Quick Facts
Significance:

North Carolina governor

Place Of Birth:

Rowan County, NC

Date Of Birth:

November 23, 1820

Place Of Death:

Red Sulphur Springs, VA

Date Of Death:

July 7, 1861

Place Of Burial:

Salisbury, NC

Cemetery Name:

Old English Cemetery
Governor of North Carolina in 1860, during his term, John Willis Ellis was faced with both the crisis of the election of Abraham Lincoln and the Tar Heel state's departure from the Union the following spring.

A University of North Carolina graduate, he was both a successful lawyer during the 1840s and then the state's Superior Court Judge from 1848 to 1858. He easily won both his 1858 and 1860 campaigns for governor, one of his biggest accomplishments both before and during his terms being his promotion of the North Carolina Railroad's construction.

As the son of a planter, Ellis, a staunch Democrat, definitively supported slaveholder's rights, but he did not believe secession was necessary to preserve the institution of slavery. When secessionists seized the state's Forts Caswell and Johnston before North Carolina had officially left the Union, Governor Ellis interceded with sent envoys, demanded the return of the forts to the federal government.

However, when President Lincoln called for 75,000 troops in the wake of the bombardment of Fort Sumter, Ellis made clear that his loyalties lay with the South, replying to the president, "I can be no party to this wicked violation of the laws of the country and to this war upon the liberties of a free people. You can get no troops from North Carolina."

North Carolina seceded from the Union on May 20, 1861 and the forts were retaken by Southern forces. Ellis did not live to see much else of the war, however. In delicate health for some time, Willis traveled to the convalescent resort at Red Sulphur Springs, Va. (now West Virginia), he died on July 7, 1861.
Last updated: June 17, 2015