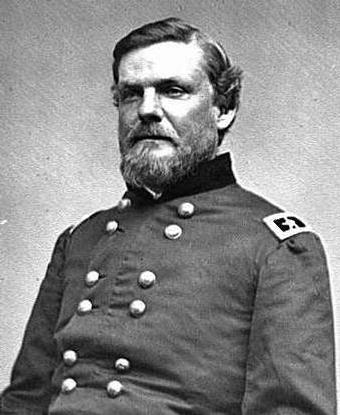 Quick Facts
Significance:

General

Place Of Birth:

Norfolk, VA

Date Of Birth:

August 25, 1822

Place Of Death:

New York, NY

Date Of Death:

May 1, 1895

Place Of Burial:

West Point, NY

Cemetery Name:

West Point Cemetery
John Newton was a Congressman's son, engineer, West Point graduate and career U.S. Army officer who held a number of leadership positions in the Union army during and after the Civil War. He helped oversee the construction of Washington's defensive works in 1861, took to the field as a division commander in the Peninsula Campaign of 1862 and participated in the Battles of Antietam, Fredericksburg and Chancellorsville. In the Battle of Gettysburg, Newton took command of the Army of the Potomac's I Corps after the death General John F. Reynolds.

In the spring of 1864, Newton was assigned to the Western Theater where, during the Atlanta Campaign, he commanded of a division of IV Corps in the Army of the Cumberland. He finished the war a brevetted major general in command of the District of Key West and the Tortugas.

Newton remained in the army after the war and was assigned command of New York City's harbor defenses where he also oversaw river improvement projects near New York City and Albany, New York. He became Chief of the Corps of Engineers in 1884 but retired from the army in 1886 to accept the position of New York Commissioner of Public Works. Newton was president of the Panama Railroad Company from 1888 until his death in 1895.
Last updated: June 17, 2015