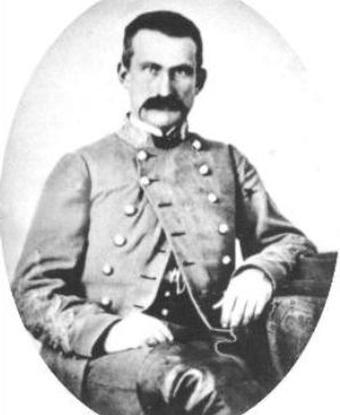 Significance:
Confederate Brigadier General
Place of Birth:
St Louis, MO
Date of Birth:
September 13, 1836
Place of Death:
Point Pleasant, WV
Date of Death:
January 22, 1927
Place of Burial:
Henderson, WV
Commissioned colonel of the 36th Virginia Infantry, John McCausland first saw action in western Virginia before his regiment was transferred to Kentucky in 1862. In the west, McCausland's regiment was assigned to Brigadier General John B. Floyd's brigade at Fort Donelson but escaped the surrender of Floyd's forces and made its way back to Virginia.
In July 1864, McCausland, now a Brigadier General, took part in Confederate Maj. Gen. Jubal Early's invasion of Maryland where McCausland extorted a ransom of $20,000 from the citizens of Hagerstown, Maryland. Under orders, his forces later burned the town of Chambersburg, Pennsylvania after its citizens were unable to produce a $500,000 ransom.
McCausland took part in the Siege of Petersburg, the Battle of Five Forks and in the retreat to Appomattox, but did not surrender until the remnants of his force reached Lynchburg, Virginia. He spent time abroad after the war in self-imposed exile but eventually returned to his home in the Kanawha Valley, West Virginia. He was coolly received by his neighbors and gradually became a recluse. He was the penultimate Confederate general to die.
Last updated: August 5, 2022