John Ericsson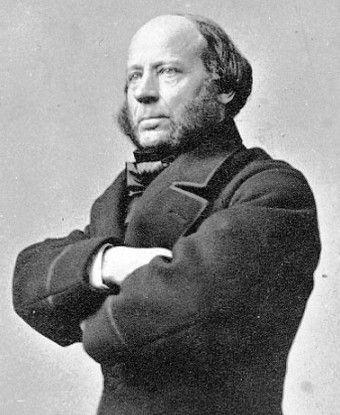 Quick Facts
Significance:

Inventor the screw propeller and designer of the U.S.S. Monitor

Place Of Birth:

Varmland, Sweden

Date Of Birth:

July 31, 1803

Place Of Death:

New York, NY

Date Of Death:

March 8, 1889

Place Of Burial:

Filipstad, Sweden

Cemetery Name:

East Cemetery
Although born and raised in Sweden, John Ericsson eventually immigrated to America where in 1861, he signed a contract with the U.S. Navy to build an ironclad vessel. At the outbreak of the Civil War, both the Union and Confederacy began experimenting with ironclad warships. As the Confederacy began converting the captured USS Merrimac into the ironclad CSS Virginia, Ericsson began working on the Union's answer.

Ericsson's contract stipulated that if his design failed, he would have to return his payment for the ship to the U.S. government, but he didn't care, since he was doing the ship out of love for America. "I love this country, I love its people and its laws; and I would give my life for it just as soon as not," he explained.

Fortunately, no repayment was necessary. Ericsson's design, conceived eight years earlier and presented to Napoleon III of France (who, though impressed, did nothing to develop the concept) included his invention of the "screw" propeller, a low silhouette, and revolving two-gun turret, and was a success. Although its famous four-hour duel with the Virginia at the Battle of Hampton Roads in March 1862 was a tactical draw, the Monitor prevented the destruction of the Union fleet at Hampton Roads. After the battle, the Navy ordered another 56 of Ericsson's "monitors," as the design came to be known.

Ericsson's engineering works were numerous, and in addition to the Monitor, he is also best known for his circa 1829 design of the Novelty steam locomotive, built with partner John Brathwaite in England.

His achievements revolutionized naval warfare and gained him international recognition. Today his contributions towards both the Civil War and the engineering field are remembered in America with the John Ericsson National Memorial, located on the National Mall.
Last updated: September 14, 2017