James Waddell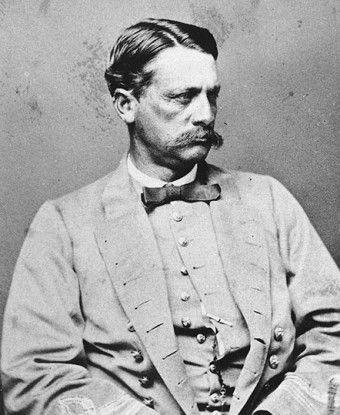 Quick Facts
Significance:

Commander of CSS Shenandoah

Place Of Birth:

Pittsboro, NC

Date Of Birth:

July 3, 1824

Place Of Death:

Annapolis, MD

Date Of Death:

March 15, 1886

Place Of Burial:

Annapolis, MD

Cemetery Name:

St. Anne's Cemetery
James Iredell Waddell, a North Carolina native and graduate of the U.S. Naval Academy, served as a Lieutenant in the U.S. Navy for nearly two decades prior to the start of the Civil War. His early experiences included Mexican War operations off Vera Cruz, a tour off the South American coast, assignment as Assistant Professor of Navigation at the Naval Academy, and tours in the Eastern Pacific and East Indies. While returning home from his last tour of duty in 1861, Waddell attempted to resign his commission but was rebuffed. Instead, the navy dismissed Waddell in January 1862.

Appointed a Lieutenant in the Confederate Navy in March of 1862, Waddell spent time at New Orleans, scuttling his ship to avoid capture, and served as an artillery officer ashore at Drewry's Bluff, Virginia and Charleston, South Carolina. In March, 1863, Waddell traveled to England, where he and other Confederate naval officers oversaw shipbuilding contracts. In October, 1864, Waddell assumed command of the CSS Shenandoah. Off the coast of Portugal, the Shenandoah surreptitiously received additional naval personnel, as well as guns and provisions, transforming the former merchant vessel into a warship. Under Waddell, the Shenandoah embarked on a voyage through the south Atlantic, across the Indian Ocean and into the north Pacific.

Unaware of the Confederacy's defeat, the Shenandoah terrorized the U.S. flagged whaling fleet, capturing over 20 vessels during June 1865. Finally, en route to attack San Francisco, Waddell received a confirmed report on August 2, 1865 of the Confederacy's demise. Hoping to escape prosecution, the officers and crew disarmed the ship and sailed to England, arriving in Liverpool in November 1865.

Waddell returned to the U.S. in 1875, becoming captain of the commercial steamer, City of San Francisco. He later served on the Oyster Commission of the State of Maryland.
Last updated: June 18, 2015