James Ronald Chalmers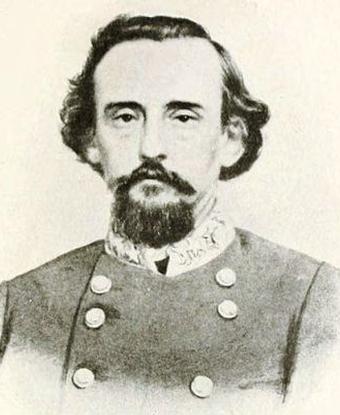 Quick Facts
Significance:

Brigadier General

Place Of Birth:

Lynchburg, VA

Date Of Birth:

January 11, 1831

Place Of Death:

Memphis, TN

Date Of Death:

April 9, 1898

Place Of Burial:

Memphis, TN

Cemetery Name:

Elmwood Cemetery
Born in Virginia and living in Tennessee, Mississippi and South Carolina as a boy, Chalmers graduated from South Carolina College in 1851 with a law degree. He practiced law in Holy Springs, Mississippi and later served as a district attorney before participating in the Mississippi's secession convention in January 1861.

Chalmers enlisted in the Confederate army and was elected colonel of the 9th Mississippi Infantry, despite no previous military experience. In February 1862 he was promoted to brigadier general and moved to Tennessee, where he fought at the Battle of Shiloh. He participated in the invasion of Kentucky and at the Battle of Murfreesboro. In November 1862, at the Battle of Munfordville, Kentucky, he distinguished himself by demanding the surrender of the Union garrison (which was refused).

Transferring to the cavalry under Maj. Gen. Nathan B. Forrest, Chalmers served in North Mississippi, Kentucky, and in west Tennessee. In the following spring in April 1864, he commanded the Confederate force on the field in the attack on Fort Pillow, Tennessee, which ended with a massacre of surrender Federal African American soldiers. Finally, he participated in the 1864 campaign against Nashville.

Following the war, Chalmers returned to Mississippi where he resumed his law career and became a prominent Mississippi political figure during Reconstruction. He served as a member of the state senate from 1876 to 1877 and, after Mississippi was re admitted into the Union, Chalmers was elected to the U.S. House of Representative for three terms. He retired from politics in 1888 and moved back to Vicksburg, Mississippi, where he continued to practice law until his death.
Last updated: June 17, 2015