Person
James Henry Hammond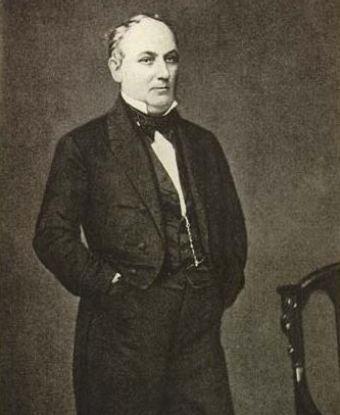 Significance:
Southern antebellum politician
Place Of Birth:
Newberry County, SC
Date Of Birth:
November 15, 1807
Place Of Death:
Beech Island, SC
Date Of Death:
November 13, 1864
Place Of Burial:
Beech Island, SC
Cemetery Name:
Hammond Cemetery
A South Carolina politician of the Civil War era, James Henry Hammond's many professional achievements include serving as governor of South Carolina and in the U.S House of Representatives (1835-36) and the U.S. Senate (1857-60).
An 1825 graduate of South Carolina College, during his life he was also a school teacher, lawyer, planter, and founder of a newspaper. He is perhaps best known, however, as one of the south's most ardent supporters of slavery.
His 1858 introduction of the Mudsill Theory to Congress, which argued that there must always be a lower class to serve the upper classes, became one of the most famous pro-slavery speeches of the Antebellum Age, particularly for its use of the phrase "Cotton is King." Abraham Lincoln soundly rejected the theory and many critics viewed it as a weak excuse for the exploitation of others.
In addition to the Mudsill Theory, like many other prominent politicians of the state Hammond was a staunch advocate of nullification, an ideology that stated individual states could determine which federal laws were legal, and for the "states' rights" ideology, which heavily influenced secession on the eve of the Civil War.
He was also the brother-in-law of Wade Hampton II, and the uncle of one of South Carolina's most famous Confederate generals, Wade Hampton III. He died of illness at Redcliffe, his estate on Beech Island, in 1864 at the age of 56.
Last updated: June 17, 2015